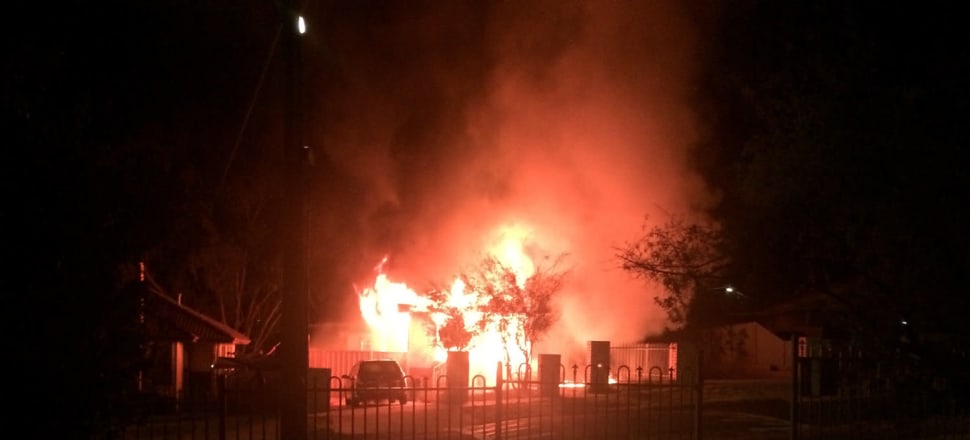 5370537724001
House fire
At about 5am on Sunday, April 7 a Seymour house was engulfed in flames. Several police units along with CFA attended the scene. The fire appears to have been deliberately lit and police are speaking to persons of interest.
Imitation firearm
An imitation firearm has been seized from a Seymour residence. The imitation firearm resembled a black handgun. The owner of the imitation firearm was interviewed and will be attending court at a later date.
Stolen vehicle
A 2018 White Ford Ranger, valued at $65000 was stolen outside an address in Nagambie at 3pm on Friday. The car was unlocked and with the keys in view inside the vehicle. An unknown male got into the vehicle and drove northbound on High St at a fast rate of speed. Any information regarding this incident, phone First Constable Crossing at Nagambie police on 57942526.
Number plate theft
Number plates were stolen from a vehicle at Wallan between 6pm and 11pm at the Wallan Football Club on Thursday, April 4. If anyone saw anything suspicious contact Constable Sanderson at the Seymour Police station, phone 57350200.
Tools stolen from vehicle toolbox
Between 6pm and 9pm on Thursday, April 4 at King's Park Seymour, a power inverter and football boots valued at $1000 were stolen from an unlocked toolbox on the tray of the victim's car.
If anyone has any information contact First Constable Voisey at Seymour Police Station, phone 57350200.
Bicycle damaged in Broadford
On Wednesday, April 3 at 7.45am the victim locked his black mountain bike on the city bound platform at Broadford train station before catching the train. At about 9pm, the victim returned to the train station to discover his mountain bike's front wheel bent and the front seat spun around in the opposite direction. The bike is damaged beyond repair. If anyone saw this occur or has information phone the Broadford police station on 57841404.