Saints supreme over Tigers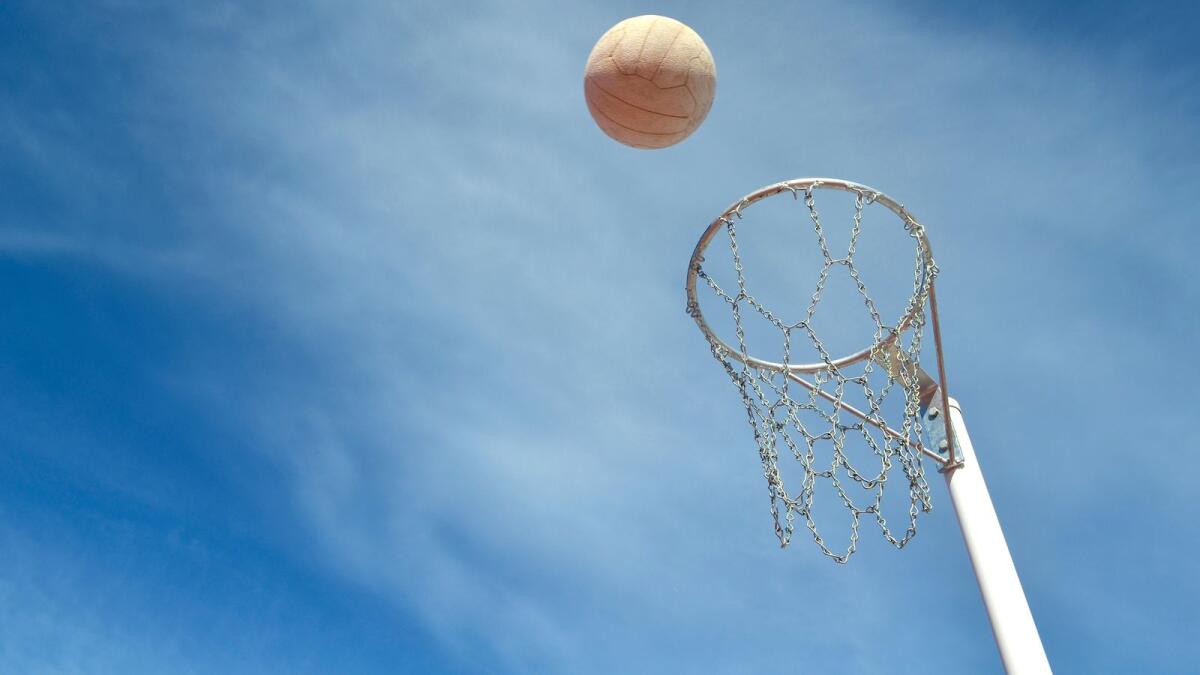 B-grade: Berrigan 37 def Katamatite 32.
Saturday delivered an encouraging win for Berrigan's B-grade.
It was a solid four quarter effort from entire side and tight defence at both ends.
The Saints were able to increase the scoreline at the third break and capitalised in the fourth. Great effort.
Awards: AA Radios – Temica Fitzgerald; JB Ware Builders – Layla Towler; Berrigan Netball Club $10 – Jodi Hawes.
C-grade: Berrigan 51 def by Katamatite 56.
An intense game to watch with fantastic passages of play.
Great work girls. Talk about a nail biter.
It is great to see the juniors coming up.
Awards: AA Radios – Charlie Magill; JB Ware Builders to Arlena Pyle; Berrigan Netball Club – Grace Veenstra.
C-reserve: Berrigan 19 def by Katamatite 32.
The score did not reflect the game today. The Saints kept their heads up during a physical and demanding game.
There were a lot of good passages through the mid-court and defensive pressure.
Awards: Ware Builders – Sam Henderson; AA Radio – Olivia Mynard; Pat Barret – Sophie Walsh.
Under-17s: Berrigan 39 def Katamatite 25.
Awesome work by all girls.
Great intercepts by Chloe McQualter this week. Thank you to Abigail Walsh for stepping up again.
Awards: Demio – Franchesca Urrutia; Jeremy O'Dwyer – Chloe McQualter; Loats Family Award – Tess Middleton.
Under-15s: Berrigan 49 def Katamatite 15.
What a fantastic game to watch. The Saints turned it up in the last half with great defensive pressure.
Awards: Marianne Whelan Award – Grace Rice; Wendy Henderon – Mia Cameron; Berrigan Takeaway Pizza & Drink – Abigail Walsh; Berrigan Netball Club – Charlie Magill.
Under-13s: Berrigan 18 def Katamatite 6.
Great win for the girls. Lovely passages of play, great defensive pressure.
Awards Carter & Co – Leonise Balon; Ange Permazel Canteen Award – Princess Arcasitas; Bizzy Scissors - Lucy Pyle; Berrigan Pharmacy Award – Heidi Walsh.
Under-11s: Not scored.
Very proud of the team, working really well together on the court.
It was great to see the girls front cutting – a skill we have been learning at training - well done girls.
Awards: Finishing Touch Hairdressing – Elissa Woods; Carter & Co – Darcie Hawes; Jodie's Powerade – Sophie Baxter; Berrigan Pharmacy Award – Sky Mason.