Murray Bombers to Blues: Echuca duo added to VFL list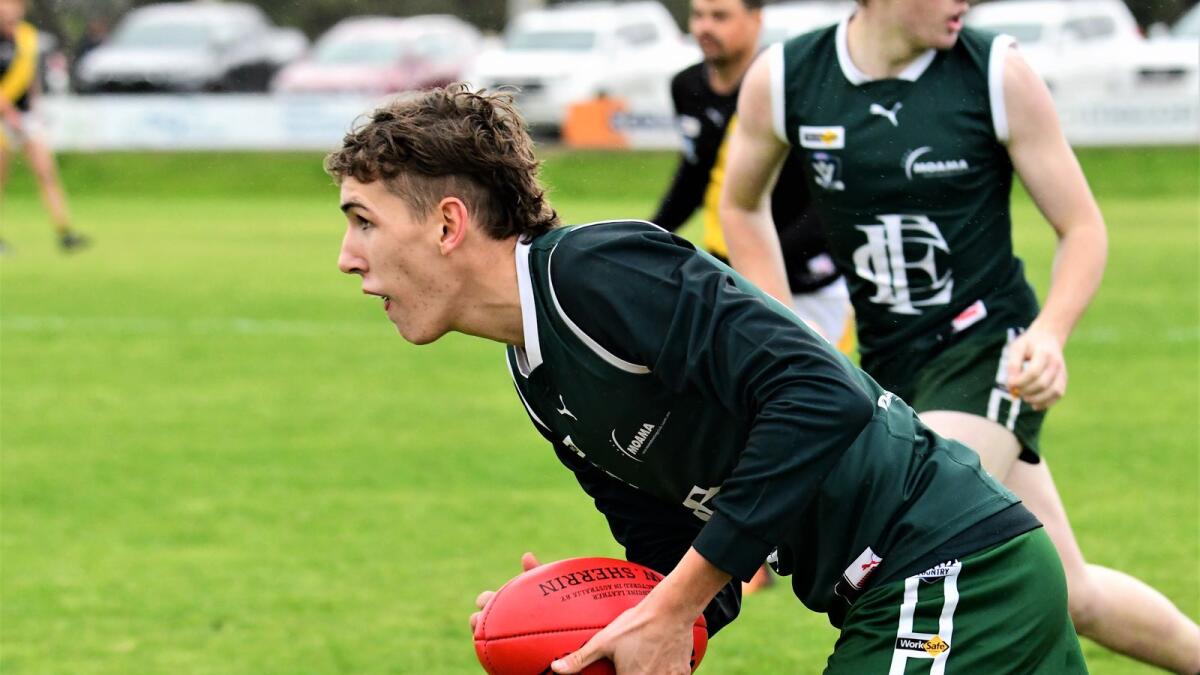 Echuca defenders Logan Prout and Aiden Mills currently rank as some of the form defenders in the Goulburn Valley League, and that form may soon be recognised with a state level gig.
Carlton's VFL outfit has added the pair from the table-topping Murray Bombers to its list, with both playing starring roles in the imposing defensive half of the unbeaten Echuca.
Prout has been one of Echuca's best players since crossing from Leitchville-Gunbower in 2021, while young gun Mills has evolved into one of the GVL's best run-and-carry back man, with his height also giving him an edge as a key defender.
Prout's stock lies in his lethal approach by foot and defensive nous, averaging 23 disposals in 2022 at an efficiency rate of 82 per cent according to GVL Data.
"He's pretty damaging," Echuca co-coach Andrew Walker said.
"He'll always have a crack at the most dangerous kick which is pretty impressive.
"They play a team game of footy and they're well-respected at the Echuca Football Netball Club."
Mills has come through the junior ranks of Echuca, and after making his first senior appearance last season, leads the Murray Bombers in spoils and one-percenters, and ranks second for rebound 50s.
Walker, himself an AFL Blue of 202 games, said it was a credit to Mills' character to "grit his teeth" after being overlooked in representative football.
"Sometimes people are late bloomers, and he was really devastated with going through the Bendigo Pioneers where he missed out," Walker said.
"You have to give credit where it's due; that's somebody that grits their teeth and understands that they missed out.
"You can go two ways about it; you can get dirty with it or you can be somebody that's resilient and says 'stuff you, I'm going to prove a point'.
"He's gone through (the pathway) a bit different but made it to VFL by doing the hard yards, and it's a credit to both of them."
Walker said game vision of the pair made an instant impression with brains trust at the Blues.
"Having the ability to take vision down and sit down with list management at the highest level, it's amazing," Walker said.
"I took (Logan and Aiden's) clips in there and they were so impressed with the boys that they offered them the spots.
"We should see Aiden and Logan in hopefully their first games in the VFL in the very near future."
Prout's and Mills' elevation into the state league brings Echuca's current VFL representation to five, with Jack Evans, Angus Byrne (Geelong) and Echuca-listed player Marty Hore (North Melbourne) also plying their trade in the competition.