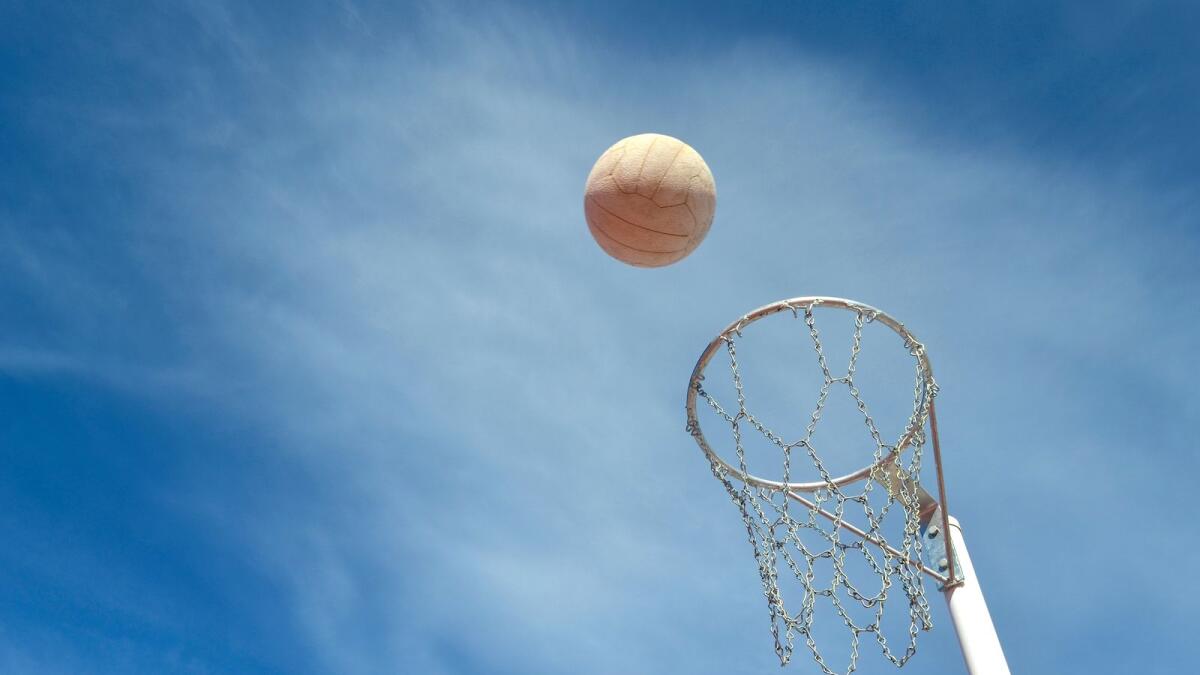 A-grade: Finley 35 lost to Moama 50.
The girls had another tough game this week, hitting the court against Moama.
The young team showed some strong passages of play and defence in the first quarter, but the second quarter saw Moama take a clear lead.
The third and fourth quarter saw some changes between the girls, to reduce fatigue, and saw the Cats find their feet again, hitting their peak game in the last quarter.
The final score saw Moama take the win with a 15 point lead.
With the Cats' game showing a strong partnership and adaptability in the defensive circle, Savannah Wilson received the McNaughts best on court award and Katie Archer received the Country Club award.
B-grade: Finley 11 lt Moama 59.
It was a tough game against a very strong Moama line up, but to Finley's credit, they didn't give up.
With two shooters away, Sarah Haynes stepped up and played a great game with strong leads in and out of the circle.
She combined well with Sharni Sykes, who displayed consistency and pressure throughout the mid court.
Awards: Kelly's Grains Best On - Sarah Haynes; Daisy Mae's Voucher - Sharni Sykes.
C-grade: Finley 14 lt Moama 61.
This was an intense game with some skilled plays by Moama.
It was a great effort by Finley though, with the talk on the court useful and some fast plays saw Finley finish with their heads held high.
Awards: Marshall Ag Repairs BOC - Kate Purtill; Essential Hair and Beauty Award - Madison Trenerry.
C reserves: Finley 41 drew Moama 41.
The top two teams early in the season put on a great game this week!
It was a slow start for the Cats with some tough defence making our shooters work hard for goals.
The mid court had their work cut out for them, but their persistence paid off. The defenders worked hard for the rebound opportunities they got.
The match was goal for goal all the way to final whistle with the score line 41 all!
Awards: The Eagle I Best on Court award - Emily Tognetti; Yasmin McGrath Myotherapy and Pilates award - Kirsty Clarke.
Under-17s: Finley 24 lt Moama 38.
All girls took the court with a positive outlook, although knowing Moama were going to make it hard to win.
Each quarter they gave it their all and each quarter score showed the determination on working together with better passes and intercepts.
Defence had to work hard today but never gave up.
A big thank you to Charlotte for playing for the last three weeks while on school holidays.
Awards: Finley Bakery - Charlotte Hurlston; Tocumwal Golf Resort - Kate Purtill.
Under-15s: Finley 17 lt Moama 32.
We had a tough match up against Moama.
The girls had a very sluggish start in the first quarter, but with a couple of positional changes they fought back with a better last half.
Unfortunately the margin from the first quarter was too much to make up.
Awards: Finley Bakery - Addison Clarke; FFNC Canteen - Lilian Baker.
Under-13s: Finley 6 lt Moama 36.
The girls went into this week with positive attitudes and their heads held high.
The final score didn't reflect the intensity of the match, with lots of positives coming out of the day.
Awards: Finley Bakery - Matilda Burton; FFNC Canteen award - Addie Baker.
Under-11s: Not scored.
Great improvement from all the girls with excellent footwork and strong leads up the court.
Awards: Finley Bakery - Alison Orwin; Canteen award - Amber Lawlor.