Echuca too good for undermanned Cats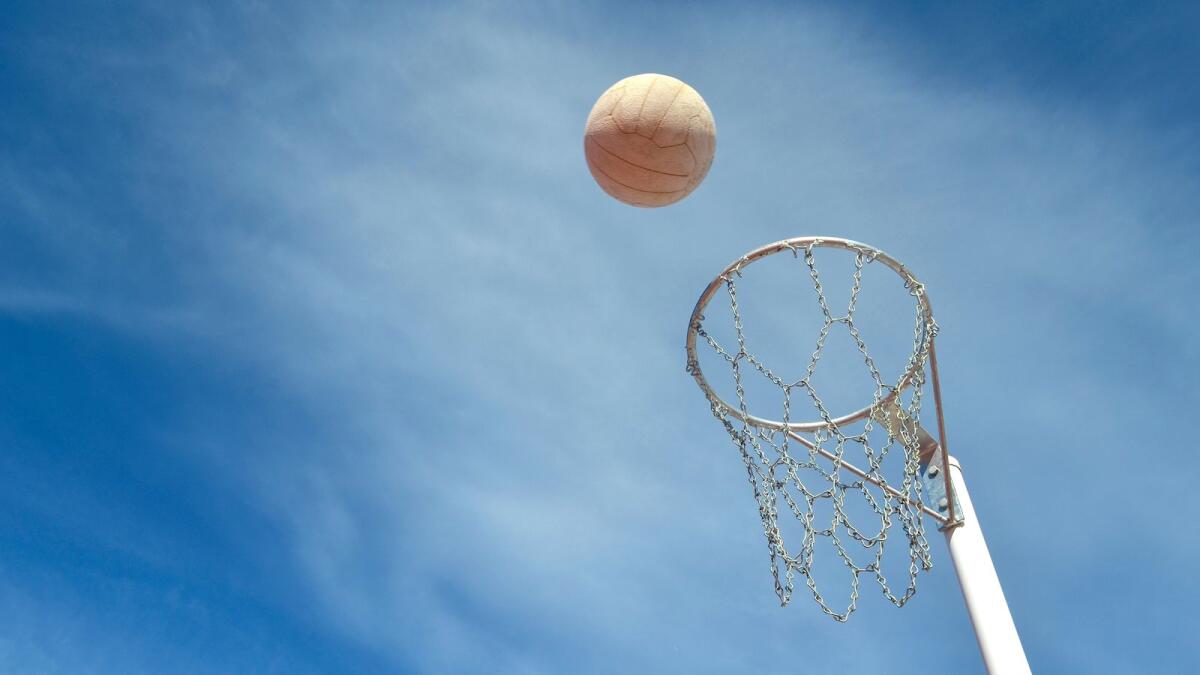 A-grade: Finley 42 def by Echuca United 52.
The Cats had a tough week with illness, however still took the court and did their best.
The game saw Echuca get a head start with early turn overs.
The girls applied strong defence resulting in being two goals down.
The team showed determination and whole court pressure.
Awards: BOC Riverina Fresh Award - Ruby Russell. Ruby worked extremely well out in GA creating a consistent flow and passages of play.
Yasmin McGrath Award - Katie Archer. Katie applied consistent pressure through the mid court and into the ring creating countless turnovers. Her determination and fierce play is unbeatable.
B-grade: Finley 22 def by Echuca United 39.
Despite three players being out with injuries, Finley's B-grade side fought hard.
They had some great passages of play throughout the court from all players, to see them trail by only seven at half time.
However, multiple turnovers, a drop in intensity and good defensive pressure from Echuca in the third quarter, gave them a 14-goal lead.
To the girls' credit they did not drop their heads going into the last quarter, only losing the last by two goals.
Awards: McNaught's Best on Court Award - Jordan Gray; Country Club Award - Lauren Kerr.
C-grade: Finley 8 def by Echuca United 78.
A very tough game for the C-grade girls today.
They were missing some of their regular players, so a big thank you to the juniors Charlotte Rafferty, Meg Marshall and Mikayla Simpson for stepping up and helping out.
Charlotte never gave up in defence coming up against some of the leagues toughest shooters in her first senior game.
Lozzie Swadesir was great through the mid court and in goals, putting pressure on every pass, and showed great positivity during the whole game to help our younger team out.
Awards: Kelly's Grains Best on - Charlotte Rafferty; Daisy Maes award - Lozzie Swadesir.
C-reserve: Finley 47 def Echuca United 29.
The C-res girls got back on the winner's list this week with a strong whole team effort!
Everyone played their role and gave 110 per cent, making the coach extremely proud and the girls are looking forward to the second half of the season!
Awards: Marshall Ag Repairs Best on Court went to Karen Donkin for her great attacking both in and out of the circle! Essential Hair Award went to Bridget Tegart for her strong rebounds and great defensive pressure!
Under-17s: Finley 41 def Echuca United 39.
The girls started out very strong, but they fell behind all the way up to the last quarter.
The shooters shot amazingly and helped the team come back from a five goal difference going into the last quarter, to only just come out on top.
The mid court and defence stayed strong throughout the whole game.
Awards: Tocumwal Golf Resort award - Josie Coombs; Finley Bakery award - Dakota Pyle.
Under-15s: Finley 27 def Echuca United 11.
Having the last three weeks off playing, the girls were keen to take the court.
They encountered a tough first half, a little rusty and not playing their best netball in trying to adjust to a slippery court surface.
After some changes in positions and the court drying out, the game opened up with some lovely plays down court, excellent movement in the ring, great intercepts and defensive efforts.
The girls played a much better last half.
Awards: Finley Bakery - Olivia Thompson; FFNC Canteen - Charlotte Rafferty.
Under-13s: Finley 3 def by Echuca United 33.
The girls came up against a very strong Echuca side, but to their credit never gave up and kept fighting to the end.
Remi Pyle showed great determination through the mid court playing her best game for the season.
Lucy Mueller showed a lot of resilience playing in completely different positions this week and always putting in 100 per cent.
Awards: Finley Bakery award - Remi Pyle; FFNC Canteen award - Lucy Mueller.
Under-11s: Not scored.
It was a great game from our young Kittens.
Some fantastic attacking plays were on display and it is great to see the girls are learning to use the whole court .
It is also great to see the girls working as a team and having fun.
Awards: Finley Bakery - Emilee Sneddon; FFNC Canteen - Amber Lawlor.