Blighty defeated by United front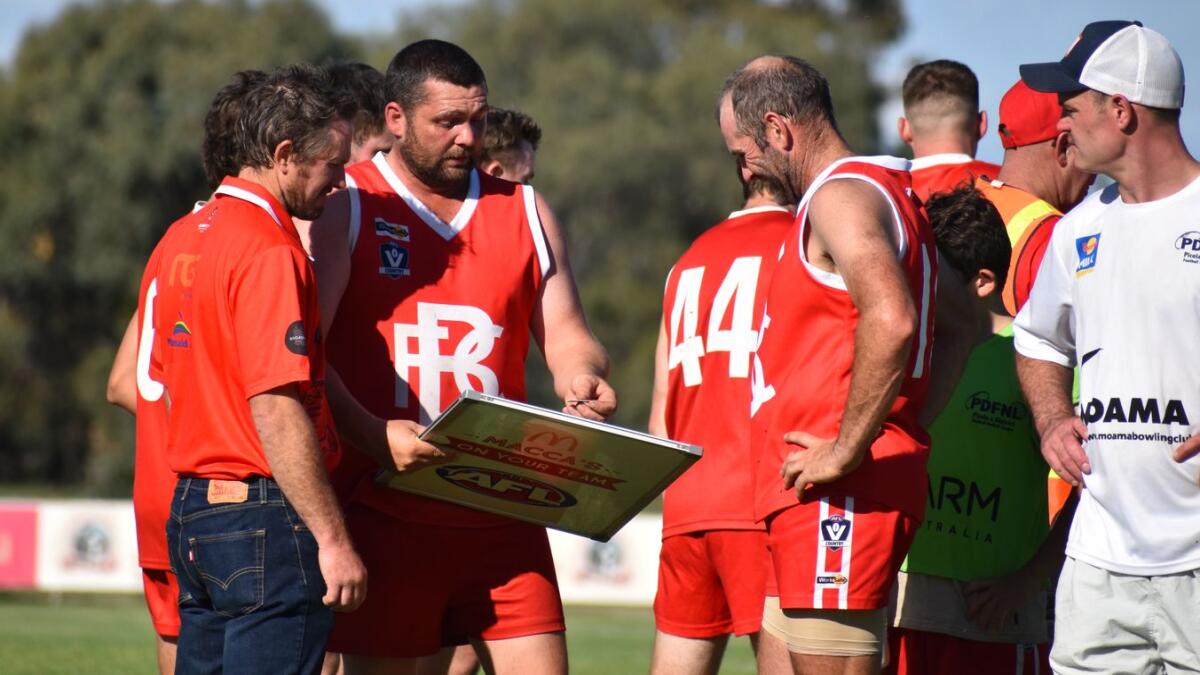 The Blighty seniors got off to a slow start on Saturday, with Picola steering the match in a red hot first quarter, going into the first break with 10 goals to nil.
After plenty of positive talk, the Redeyes started to be more competitive in the second term, following a few positional changes at quarter time.
It was another dominating battle in the second quarter when Picola added 6.7, but Blighty came in fighting, booting 1.1.
Unfortunately, they still entered the long break Blighty on 1.1 to Picola 16.9.
"After the main break, everyone stepped it up another level and we started to play some football that we are capable of," coach Kyel Bain said.
The Redeyes put forward improved passages of play to boot another 2.2 and stifling Picola's chances.
United ended that stanza with just three behinds on their tally.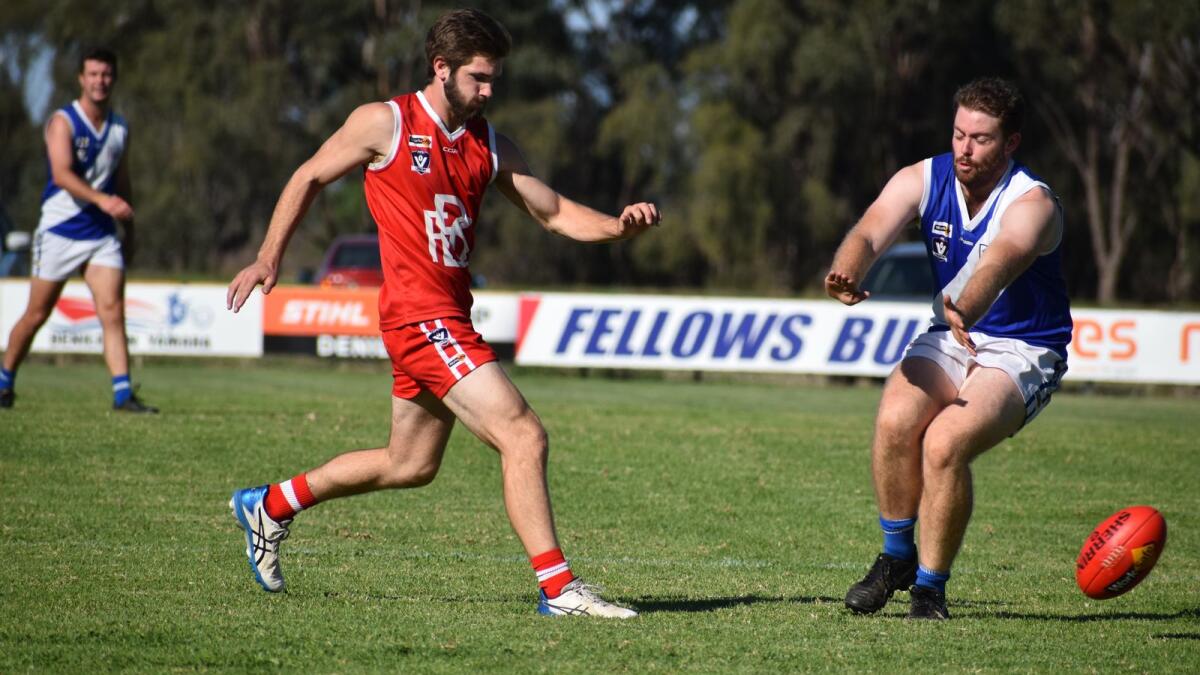 "The last quarter was fairly evenly matched with Picola just out scoring us," Bain said.
"In what could have been another tough game, the boys showed plenty of spirit and after a solid fortnight on the track showed they can be a competitive team."
Luke Hay was best on ground, with a tagging roll all day.
Leigh Culton was solid down back and Billy Michael worked hard through the middle and off the back flank.
Lachie Hillier stepped up and showed spectators what he can do, and Nick Hay ran all day and his delivery was on point.
Final score: Blighty 5.4 (34) lt 23.15 (153).
Best players: Luke Hay, Lachie Hillier, Nicholas Hay, Leigh Culton, William Michael, Mitchell Ross.
In the reserves, Blighty continue to build.
Coaches Dion Winter and Brett Napier said the seconds had a great day on the field against Picola United, but still can't find the big sticks as much as they'd like to.
In the first half, the Redeyes kept Picola's run to a minimum, even though they couldn't get on the board.
Some lost kicks and rushed play was to blame there, leading to Picola scoring.
But Blighty are feeding the footy to the forward 50 and looking at goals regularly, putting them on the brink of higher scoring games.
They entered the main break with 1.1 to Picola's 3.8
A few minor injuries left the Redeyes with no bench at half time, but the third stanza saw them "come alive".
They dominated the ruck, clearances and one-on-ones, but still tallied just one behind.
Picola outstripped Blighty's defence to kick four more majors before three-quarter-time, with a similar outcome gripping them in the final term.
Final score: Blighty 1.3 (9) lt 11.8 (74).
Despite this, Winter and Napier are positive their outfit is "up and about and meshing as a team".
Everyone put in a big effort against a good side, and the seconds hope a win is soon on the horizon.
Best players: Rhys Holden, Paul Walters and Andrew Simpson.
Playing at home in perfect footy weather the thirds boys started a bit slow.
As the game progressed the ball skills lifted with some great passages of play.
First year thirds player Will Doolan had the ball on a string and was best on for the Redeyes.
Bryce Lea playing rover this week was great at the centre bounce clearing the ball forward.
Henry Michael, Ethan Mcleish and Angus Knox played strong all day on Picola's big boys.
Unfortunately Picola we're to strong on the day. With players coming back this week we look forward to playing Tocumwal in a late game.
Final score: Blighty 3.6 (24) lt Picola United 8.9 (57).
Picola's fourths were unfortunately struggling for numbers, but that didn't make a difference as they still made Blighty work pretty hard for the win.
Coach Tim Brown said he was pleased with the way the young Redeye's worked as a team, but he realises there is "still lots of improvement to be made to our game".
Better players for the day were Cobi Johnson, who just ran all day and racked up the possessions.
Captain Jezza Doolan, who led from the front and played a brilliant game, was also a standout, as was Jhett 'Diesel' Bullivant who had an absolute blinder kicking a bag of five goals.
Ash Hines coming off halfback played another strong game, Mitchy Grimwood dominated out of the centre, winning plenty of clearances, and Xander Strong showed how dangerous he can be when he gets a chance in the forward line - kicking two goals and setting up a few more.
Final score: Blighty 13.13 (91) def Picola United 1.1 (7)