'Vigilante' brothers attacked man twice, court heard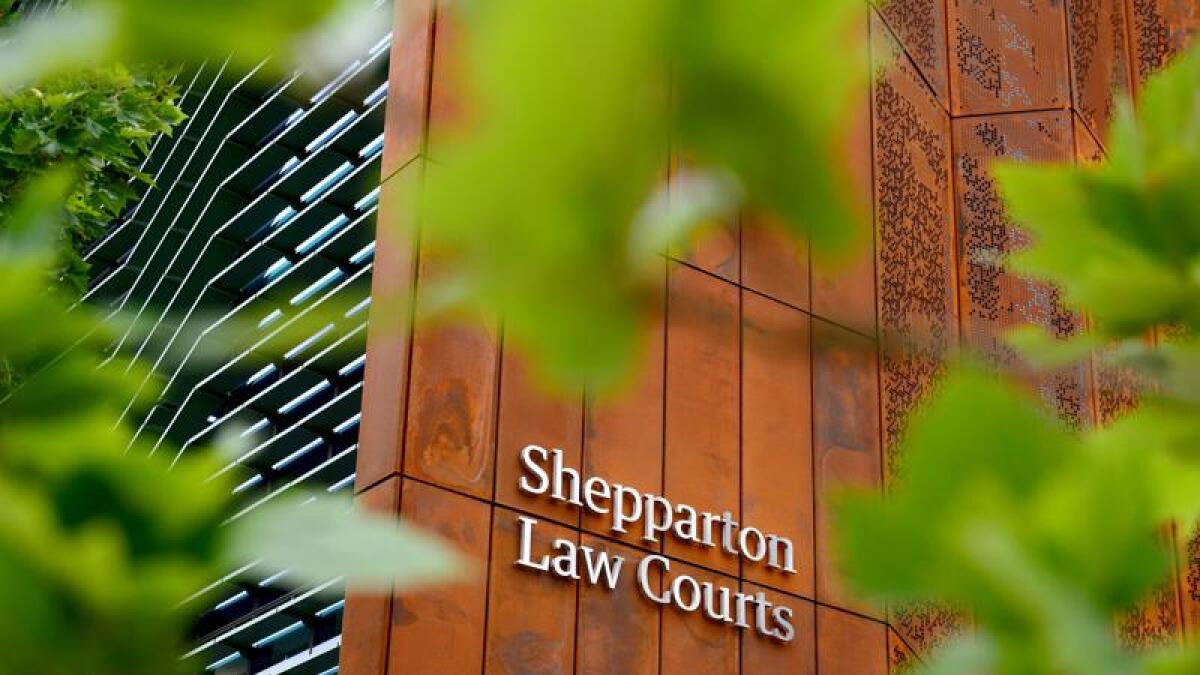 "An innocent man was sitting in his own home when he was dragged out by like a down south Mississippi bunch of vigilantes."
Those were the words Magistrate Victoria Campbell used to describe two attacks on a man who was dragged from his home and assaulted twice in a week.
Brothers Hamish William Morris, 20, of Katamatite, and Lachlan Morris, 22, of Cobram, successfully applied for bail in the Shepparton Magistrates' Court.
Hamish Morris is charged with stalking, using a carriage service to harass, making a threat to kill and committing an indictable offence while on bail.
Lachlan Morris's charges include intentionally causing injury, recklessly causing injury, affray, three counts of assault, assault while in the company of another person, three counts of stalking, two counts of using a carriage service to harass, and two counts of making a threat to kill.
Cobram Crime Investigation Unit Detective Senior Constable Charles Ryall told the court a Numurkah man was confronted by four males at his home, dragged onto the road and punched and kicked by all four men at 10.20pm on May 12.
The court heard, seven days later the same victim was dragged from his home by three men and kicked repeatedly in another attack.
Later the victim received a phone call, which was overheard by police, from a person who said "how'd you like your beating?', Det Sen Constable Ryall said.
On May 26 the victim received a phone call from Hamish Morris's phone where a man said they would "bash" the victim and do something to his house.
Sen Constable Ryall said both Lachlan Morris and Hamish Morris, and a third co-accused made admissions about the assault, but had different versions.
The court heard the attacks were vigilante ones on a man who had been convicted of a sex crime many years ago.
In a separate incident on June 20, a man who worked with Hamish Morris received calls from a Cobram phonebox on June 20 and 28, including one where the man on the phone said "You're dead," Sen Constable Ryall said.
Hamish Morris, Lachlan Morris and the third accused man were seen on CCTV making the phone calls from the phonebox.
In yet another incident, another man received a number of threatening phone calls over a week, including ones that said they would "put a bullet in him", that police believe were from one of the brothers or the third co-accused, Sen Constable Ryall said.
Police also found a "barrage of 100 texts" between Lachlan Morris and the man including one that told the man if his sprayer machinery was touched "I'll hunt you down and gut you like a pig", Sen Constable Ryall said.
Police opposed bail for Lachlan Morris, with Sen Constable Ryall announcing partway through the matter that a gun, that had been missing for two months, had that day been reported as stolen from a farm the brothers worked on.
Lachlan Morris's solicitor Kristina Kutija asked for bail for her client given his young age, lack of prior criminal history, a stable address he could return to, and that, if found guilty, a community corrections order was not out of range as a sentence.
She also said her client had actually called Crime Stoppers when the firearm had gone missing after his boss raised it with staff.
Hamish Morris's solicitor Ian Michaelson argued that his client's young age meant immediate prison was not likely if found guilty, and also that there was an absence of criminal history.
Both men were granted bail with conditions including they report to police three times a week, abide by a 10pm-5am curfew, not contact prosecution witnesses and not contact co-accused except for each other for work purposes only.