Since 2008, Lucinda Morrison says her three-bedroom home on Chanter St in Berrigan has flooded no less than four times.
She says the fault lies not with her roof, drainage, nor plumbing; but rather an unsuspecting stormwater drain, and the ''blind eye'' of Berrigan Shire Council.
On Sunday, December 19 an unprecedented storm event lashed the Southern Riverina, resulting in extensive flooding in Chanter St.
Water engulfed the road's steep embankment outside Mrs Morrison's house, resulting in damage to a parked white Holden sedan.
Muddied water then entered the house, crossing the front entry, engulfing the lounge room, inundating the kitchen, and spilling onto an enclosed outdoor area.
On Monday, December 24 a damage report was filed by JP Flynn Builders — on behalf of Mrs Morrison's insurance company.
Its author Scott Warnock concluded that the house had sustained significant damage during the flood event.
Neither the event, nor the nature of damage sustained at Mrs Morrison's property, are in dispute.
The same cannot be said of the cause.
Mrs Morrison claims that insufficient storm water drainage on the corner of Chanter and Drummond Sts is to blame.
Berrigan Shire Council contests this claim, and has repeatedly refuted responsibility.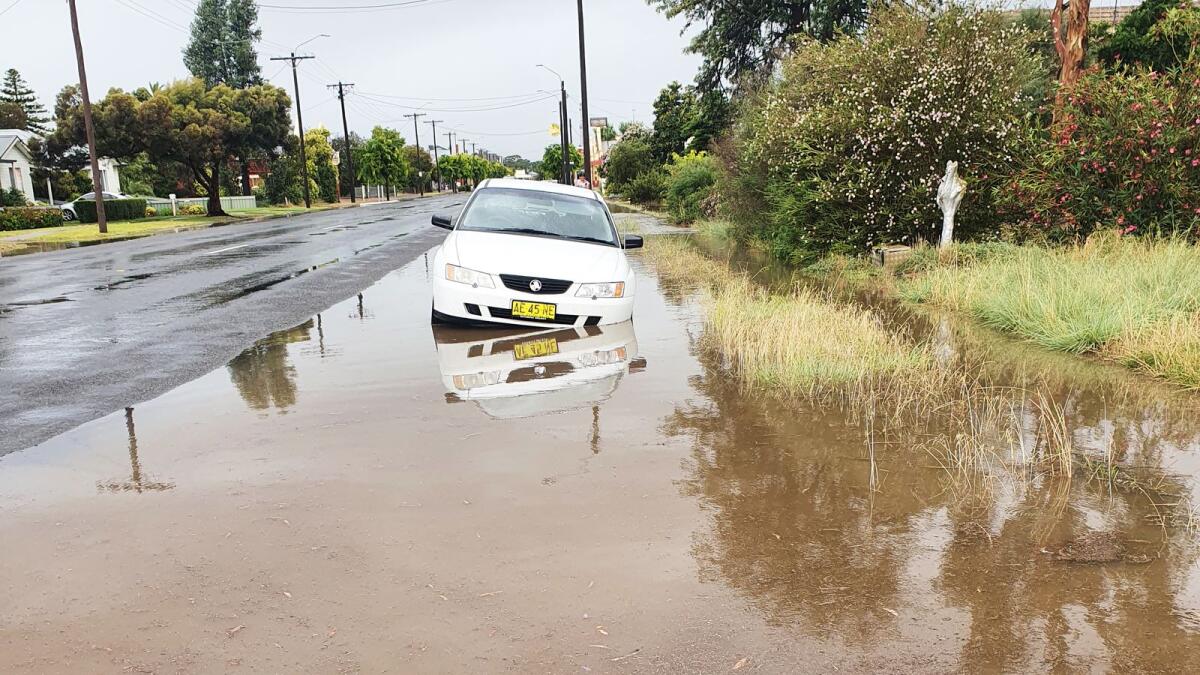 It claims the damage was instead caused by shoddy maintenance, prior water leaks, and poor plumbing.
Mr Warnock, who conducted the initial damage assessment, told Southern Riverina News there was ''no issue'' with the property's infrastructure.
''I can't give an accurate description of how the damage occurred as I haven't personally assessed council's infrastructure,'' he said.
''But I can confirm that the fault was not caused by either the roof, structure, or internal pipework.
''Whatever the fault was, it came from an external source.''
It is not the first time Mrs Morrison's property has flooded.
The ''fed-up'' home-owner has made similar complaints to council in 2008, 2010 and 2018.
On these occasions, water damage was most notable in the property's roof, which frequently leaked and spilled.
Mrs Morrison suggests that because the street and surrounding land was flooded, the water could not adequately drain — resulting in the leaks.
''On all those occasions, I've repatched and resealed the roof out of my own pocket,'' she said.
''I've been the one to foot the bill, which must be in the thousands by now.
''And every time I've given notice to council but despite acknowledging that the drain is 'inadequate' in their ownnf paperwork, they obviously intend to do nothing about it.''
In a 2020 council report titled 'Stormwater Asset Management Plan' council acknowledged that drainage systems at Hayes Park, Davis St and Chanter St were ''inadequate during severe storms''.
In it's Risk Management Strategy Plan — dated 2017 — council determined that inadequate storm water drainage was a ''high risk'' to both council and the community.
''[There are] Potential risks to members of the public if storm water does not drain efficiently,'' read the assessment.
''I don't want money, the only thing I want is for council to fix those damned drains,'' Mrs Morrison said.
''They happily publish these reports on their own website, yet expect me to prove that it's an issue like I'm a crazy person!''
Council CEO Karina Ewer has emphatically denied Mrs Morrison's allegations.
''I empathise with the tenant in that I understand the need to blame someone, but in this instance the fault does not lie with council, and we have done what we can to assist and address the situation where we have any ability or requirement to do so,'' she said.
Ms Ewer offered an 11-point list, explaining why council felt it was not liable for any of the damage sustained since 2008.
Reasons included: A water leak reported at the property prior to the storm event; no evidence of a blockage at the storm water drain — other than a piece of treated pine; the lack of similar reports from neighbours or residents; and cursory inspections, which indicated ''maintenance issues'' with roof plumbing at the property.
''Council is aware of the risk of flooding in Berrigan and has almost completed significant drainage works in Apex Park as a result,'' Ms Ewer said.
''Those works extend from Chanter Street, run beside Apex Park and down through to Davis Street (where the worst flooding has traditionally occurred).
''Council has been actively addressing its own Risk Assessment of this matter.
''The works however are not complete and it would not have mattered due to the actual rainfall experienced.''
This dispute has since been referred to council's insurance agency for assessment.
Mrs Morrison has begun contacting state and federal representatives for assistance.
She said she intends to lodge a formal complaint with the Office of Local Government.
''I cannot expect to rely on my poor insurance company without returning their efforts with my own best effort to prevent further claims,'' she said.