Make stubble loads a breeze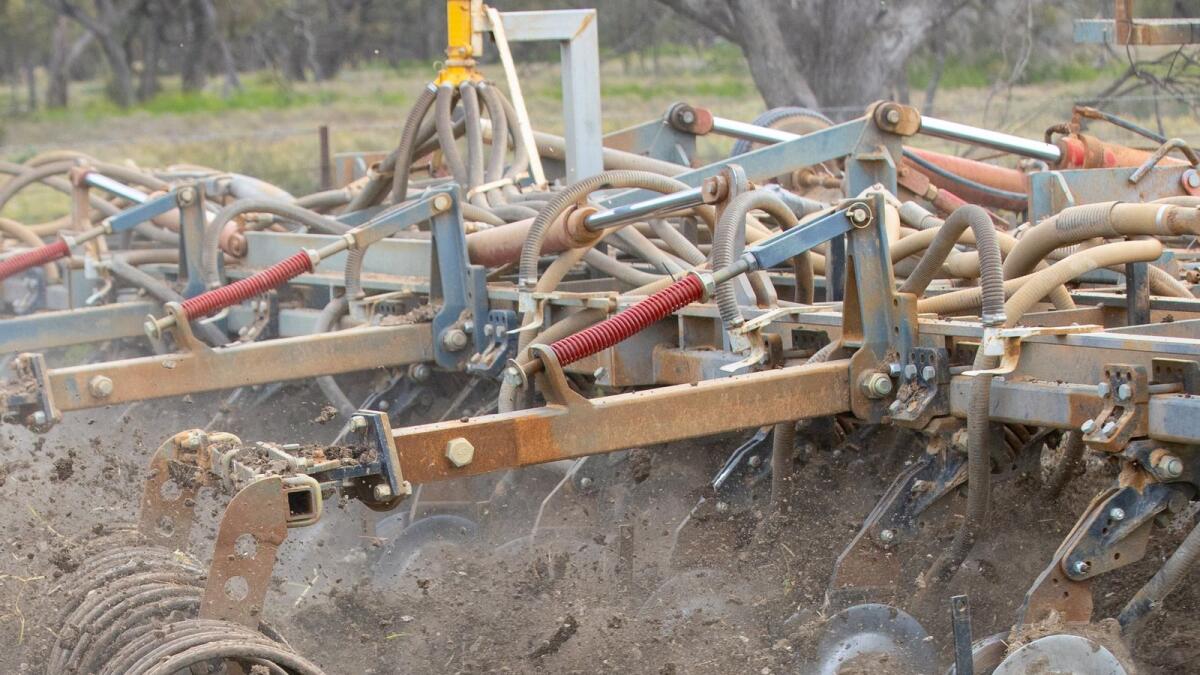 This season's wet, sticky and heavy trash conditions will prove a challenge, but it's a challenge RFM Ag is ready for.
Director and sales manager Bruce Hutcheon said sales of the company's press harrows, retrofit double discs, spring coil press wheels and tynes had been particularly strong over the past two years off the back of grower demand for quality Australian-made products and good seasonal conditions.
"There is plenty of subsoil moisture and the seasonal outlook is good but growers will no doubt be having issues with their stubble loads," Mr Hutcheon said.
"All our machines are now fully made in Australia for Australian conditions with design modifications made in conjunction with customer feedback.
"With the RFM Ag press harrows, we have made some durability and maintenance upgrades by redesigning the hinge-point on the main arm and the clamps where the coils bolt onto."
The RFM Ag press harrows are a levelling harrow and coil packer in one product using three spring coils to eliminate mud and trash build-up.
They feature a quick-change angle and level position and have a low maintenance bearing design.
"We also have the new RFM Ag parallelogram tyne-mounted press wheel, a dual purpose design which can be bolted onto the back of a tyne or disc unit, has adjustable spring tensions and with the ability to fit the majority of machines on the market," Mr Hutcheon said.
"The action of the parallelogram allows for a constant seeding depth. The press wheel has the RFM Ag patented coil wheel which brings soft soil back over the top of the seed, leaving a firm tilth without smearing or crusting.
"Growers can also choose our standard coil press wheel which mounts across the back of any bar and comes in the narrow two coil press wheel.
"The press wheels have a self-cleaning action avoiding the use of a chain and self-close the furrows."
With RFM Ag's popular retrofit double discs, growers have been achieving faster sowing speed, better fuel consumption and better germination.
The company has constantly developed the retrofit conversions for more than 14 years to adapt to more than 50 planters worldwide, with the double discs allowing growers to convert their existing planting tyne tip to a dual-purpose machine also suitable for pasture.
The disc has a 15-degree angle giving it the ability to cut through the toughest stubble load — a serrated lead disc is 25mm in front of the following plain disc for easier penetration.
The large 450mm x 4mm plates are recessed to handle the roughest of conditions and are fitted with a newly designed axle-free hub with a non-greaseable sealed bearing reducing maintenance.
Mr Hutcheon said the new hubs could be retrofitted to the existing older style machines.
"The reduced draft and drag of the discs mean less fuel usage, better seed placement, moisture retention and faster seeding rate," he said.
"The fact you can retrofit your old machine and quickly adapt from disc back to tyne gives flexibility in busy seeding periods.
"Optional double plain discs are available and give a reduced soil throw for pasture seeding.
"In light conditions, growers can start seeding earlier with the discs over a tyne machine and at the end of the day, the disc angle is not minimising soil disturbance."
RFM Ag continues to stock the standard tyne with a universal clamp to fit most tool bars. It has adjustable pressure making them ideal for no-till farming.
"Over the years we have improved the tyne with a brass bush, solid tapered bolt and nut, and a grease point, and it comes with a single or double bolt hole tyne leg," Mr Hutcheon said.
"Our in-house design team has come up with another tyne design which is adaptable simply by moving one pin to place the tension spring in different spots to run from 350lb to 700lb pressure.
"This tyne can also be converted to a hydraulic tyne."
RFM Ag will display its full range of tillage equipment at major field days in 2022 or visit www.rfmag.com.au for more details.