Probiotics the way forward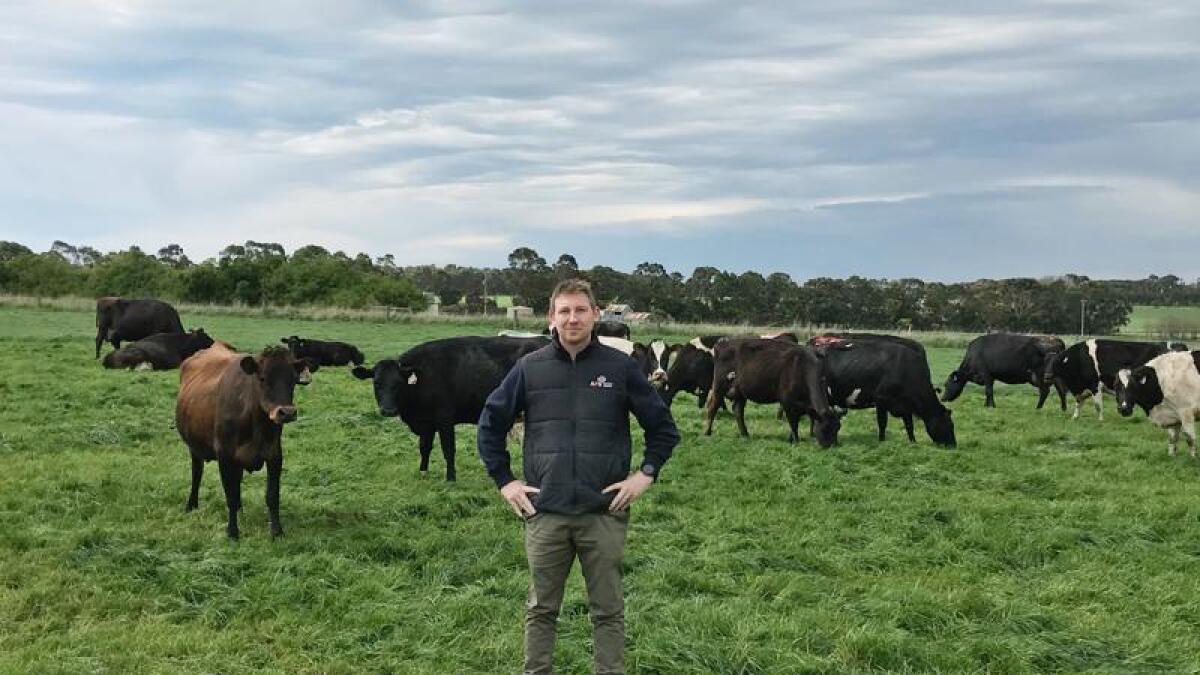 Ash Spence joins Australian Probiotic Solutions with a strong practical knowledge of farming, nutrition, and the inner workings of stockfeed companies.
Ash, 31, grew up on his family's dairy, completing his schooling in Camperdown, before returning to work on their 200-cow operation for six years.
In 2013 his desire to blend agriculture with his natural interpersonal skills led him to the Five Star Stock Feeds team. While there, he completed multiple pasture management courses, and a West Vic Dairy Advanced Dairy Nutrition course (2018) within his sales management role.
"I've been very lucky that a lot of great people have given me great support through my career so far," Ash said.
"I have always enjoyed people and once I got the opportunity to develop my nutritional knowledge at Five Star I thought I could really start to bring something to the table."
He said APS was a natural progression for him, and that he believed probiotics were the way forward for farming.
"I always prioritise animal health and the longevity of the cows, and increasingly our industry is moving away from antibiotic buffers," Ash said.
"For me, the role of premium probiotics and enzymes are so important in dairy operations today and there has been a clear shift in that direction.
"One of the most game-changing points I saw while considering this role was seeing the state of the rumens and GI tracts in the autopsies of high grain-fed cows which APS have completed over the years.  All these things are significant game changers because the physical state of the rumen and GI tract is so important for many parameters.
"APS' vet Robyn Plunkett (who was also a well-known dairy farmer) confirmed that she felt the same way when she got involved with the company nearly 10 years ago."
Ash was also impressed that APS' formulations have been refined for more than 20 years in conjunction with leading US microbiologists; that they include premium ingredients sourced from Europe, Japan and the US; and that their shelf life is two years after the "use-by" date.
"Having a natural product at these strengths with this much stability gives me complete confidence advising my customers. It's why our farmers are seeing ongoing positive results in their herd health, production, fertility and somatic cell counts.
"No two farms are the same, and my skillset is that I enjoy people, I love farming and I just want to help. That's why I do this."
APS' Sam Vale said they were excited about what Ash's experience and knowledge offered their clients.
"Ash is just a terrific person, and we are extremely excited about him joining our organisation," Sam said.
"Our key focus as a business is to help farmers create more efficient animals and improve animal health, which all directly impact their profitability, so to add the experience and knowledge that Ash offers will be a huge benefit to our client base."
He said APS was finalising the development of a new product, which was a combination of yeast and multi-strain protected bacteria with a core focus on rumen stabilisation, udder health, and immune function.
"Ash's involvement to show farmers how to maximise profits through these innovations will be exciting to see in the coming months and years," Sam said.
Ash is based out of Warrnambool, predominately servicing south-west Victoria.