Learning from one of the best
The Deniliquin Motorcycle Association welcomed former MX Nationals racer Kale Makeham back to the track over the weekend for special coaching sessions for riders of all abilities.
The Sunday session was aimed at those riders who wanted to get a feel for 'MotoX racing' and prepare for upcoming events such as Northern Region series and Hattah.
Families came from Mathoura, Echuca, Lockington, Swan Hill and Kerang to attend the coaching sessions.
Seven year-old Jett Langman, who attended from Mathoura with older brother Seth, recently moved up to riding a Husqvarna TC 50.
He got a taste for rising a week earlier at the Northern Regions round in Deni, and is keen to participate in more racing events.
Club members said Jett certainly showed his enthusiasm for the sport at the coaching day on Sunday.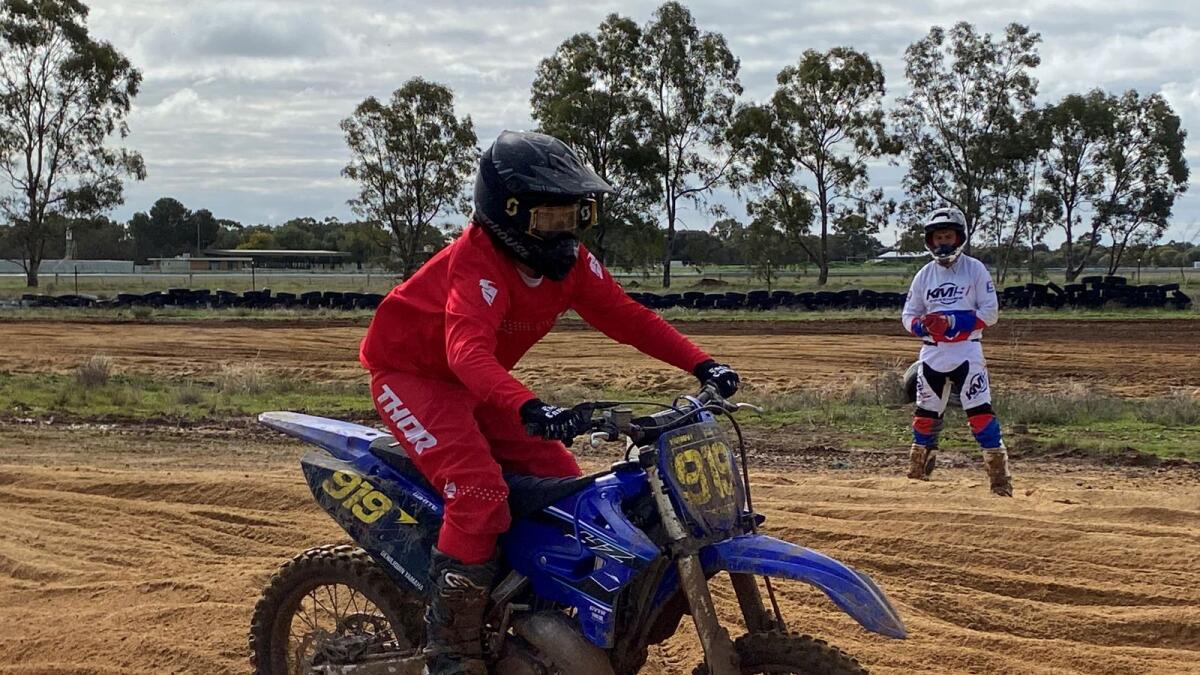 The track conditions over the weekend was ripped up, rough and challenging with deep ruts and bumps which were formed after the Northern Regions last Sunday.
The advanced group on Sunday worked on corner drills (less throttle and less break), race starts, line selection, speed work and jumps.
Makeham teaches the importance of technique, balance and keeping momentum.
He started coaching mid-2019, and has a passion for teaching.
Makeham introduces youth to the sport in a safe, fun and positive way.
He has donated a lot of his time and expertise over the years to improve the Deniliquin MotoX track by adding new jumps and different sections.
He returns to Deniliqun to host coaching sessions every few months.