Boys basketball finals action
The Senior boys competitions were finalised this week with the grand finals in the YMBA B Grade, A Reserve and A Grade Boys grades.
The B Grade boys was quite a see-saw game with a late charge made by the Warriors.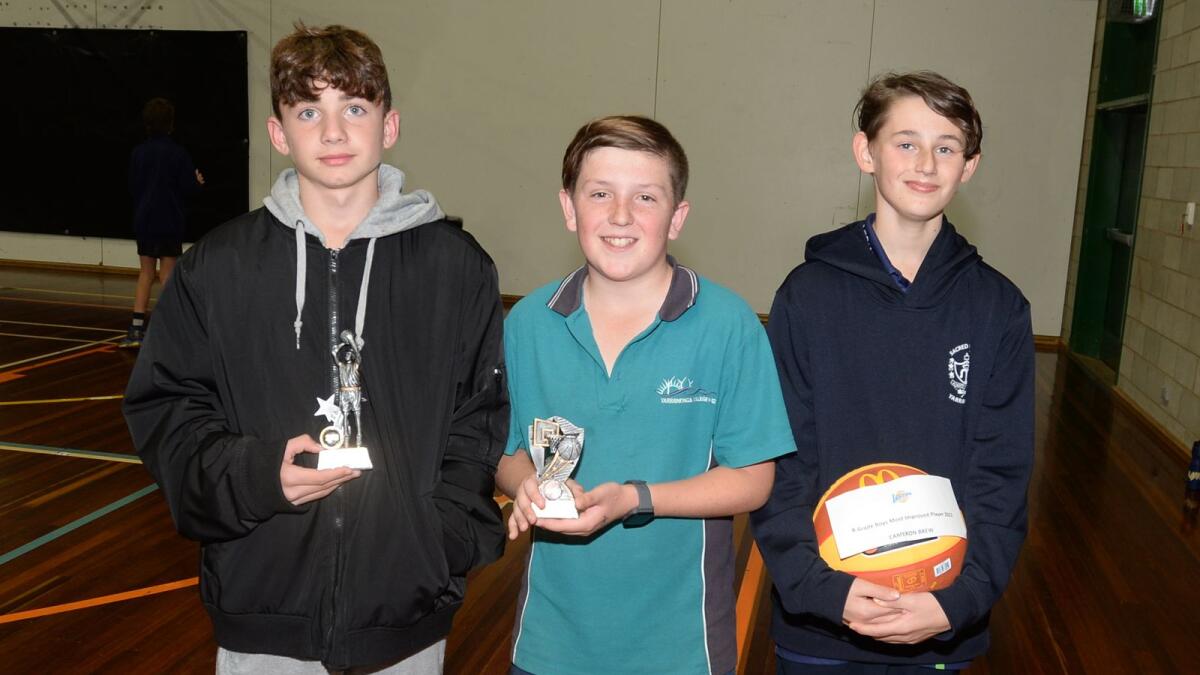 It was Rohan Stephens' Celtics that held on in the end though, to take the win.
B Grade: Celtics 24 def Warriors 19.
MVP - Axel Saunders. Runner Up MVP - Cody Costello. Most Improved - Cameron Brew.
The A Reserve Boys game was also close, with the Nets coming out on top.
A Reserve: Nets 35 def Bulls 26.
MVP - Jobe Fraser. Runner Up MVP - Nathaniel Lay. Most Improved - Ian Dimble.
Top scorers for the Nets were Jai Sneddon 13, Van Kreeck 8, Archie Doyle 6 and Lucas Eales 6.
Bulls top scorers were: Nathaniel Lay 9, Ian Dimble 7, Archie Skehan 6 and Cooper Webster 4.
And it was a packed spectator gallery for the ultimate A Grade boys showdown.
The boys didn't disappoint, with their skills on display and plenty of great sportsmanship. Lochie Harvey was in fine form, out-rebounding his opposition and scoring a game high of 21 points, with a near-dunk score to please the vocal spectators!
A Grade: Bullets 50 def Kings 25.
MVP - Lochlin Harvey. Runner Up MVP- James Frazer. Most Improved - Ollie Cope and Ollie Nagle.
Congratulations to all players.