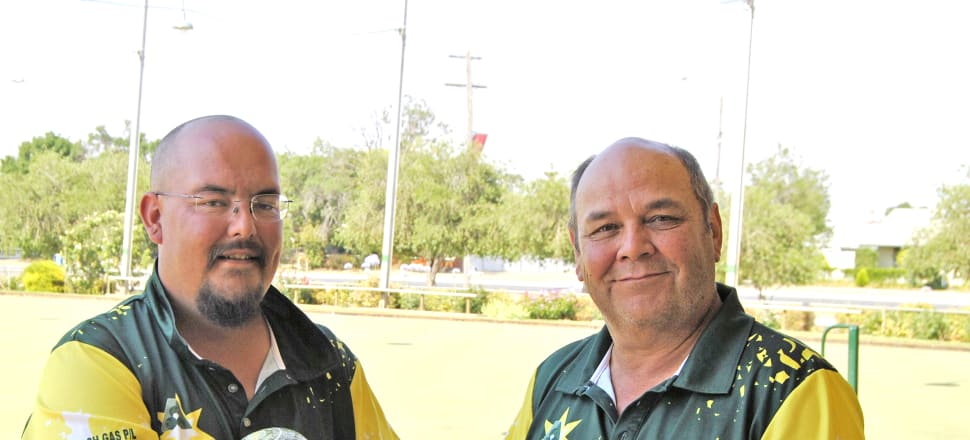 5370537724001
In a tremendous display of composure, Gordon Haines has beaten the odds, and his son (Ashley), in the Finley Bowling Club Championships on Friday.
Gordon came out of the gate swinging and was too strong for his son, taking the the title 25 to 14, after some excellent draw bowls.
He led 13/3 after eight ends, and was pleased with his hot start, knowing that in bowls, that might be all that is needed to win.
"I got an early break and kept the win from there," he said.
"It took some bowls from me though as Ash wasn't going down without putting in his best efforts.
"In bowls it only takes one good bowl and if you take what you can get you can hold out to win.
"It might have been the first time a father and son have every faced off in the club championships so that feels pretty good to be apart of that."
The scores extended to 15 to 13 after 18 ends with Gordon narrowly in the lead before closing out at the end.
Gordon was ecstatic with his win over his son, which was large in part to Ashley being a previous eight time club champion as well as being a former Champion of Champions.
"He is good bowler, on any given day he can be the very best, but I was happy to get the win, you never like beating your son, it's always the other way around, but to finally have the club championship under my belt feels pretty good.
"I've been wanting it for a very long time and have had a couple of father/son comments of rivalry from friends about his accolades versus mine, so I can finally say that I've won one now."
Gordon is now looking forward the upcoming club pairs tournament which will see himself and his son team up to form what might be the team to beat on the day.