Truck shop pulls into town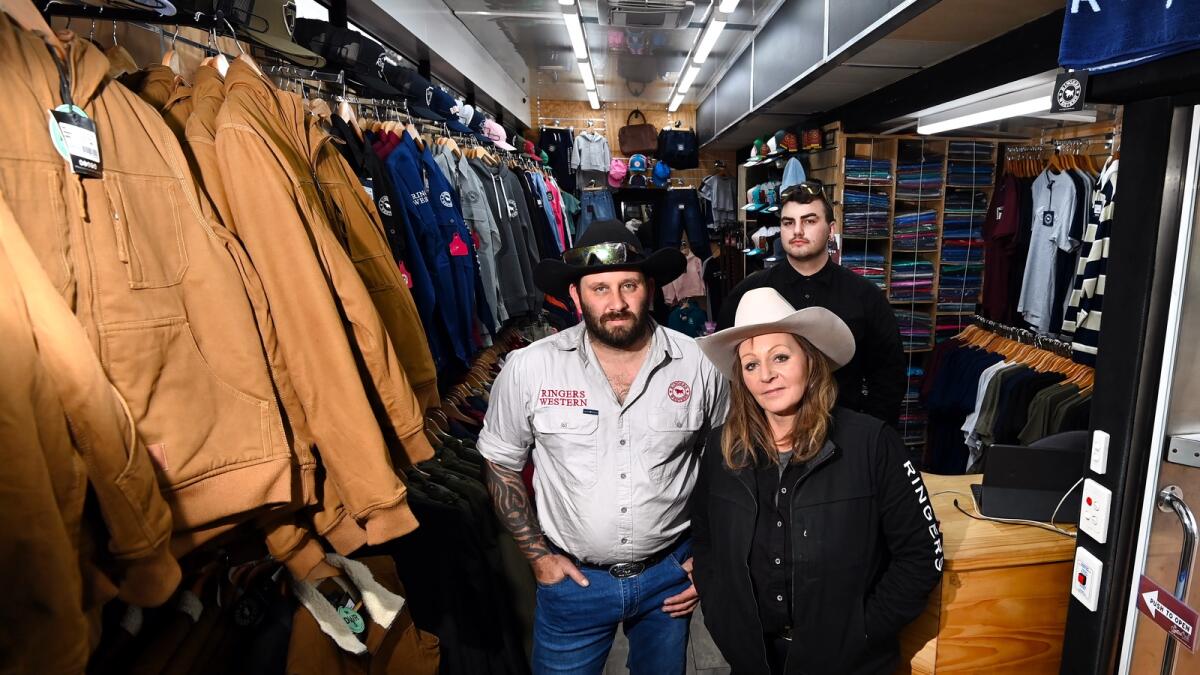 One of Australia's most well-travelled clothing stores stopped in Dookie and Shepparton last week, giving residents a chance to buy genuine Ringers Western clothing straight from the source.
The store-on-wheels spent Tuesday and Wednesday in Dookie, parked outside The Gladstone pub, before going to Shepparton on Thursday and Friday.
Truck driver Kristie Briffa said all types of clothing were being bought by locals — in particular the caps and hoodies.
"Just before we had a customer come in and buy matching hats for herself, her son, husband and daughter," Ms Briffa said.
"We're trying to service the small towns. A lot of towns like Dookie don't have clothing stores on their main street, and by the time they head into town to buy stuff, they can lose half a day. Especially when you're shopping for children."
The mobile clothing store — known as The Signature Bull — carries sizes from 7XL to infant.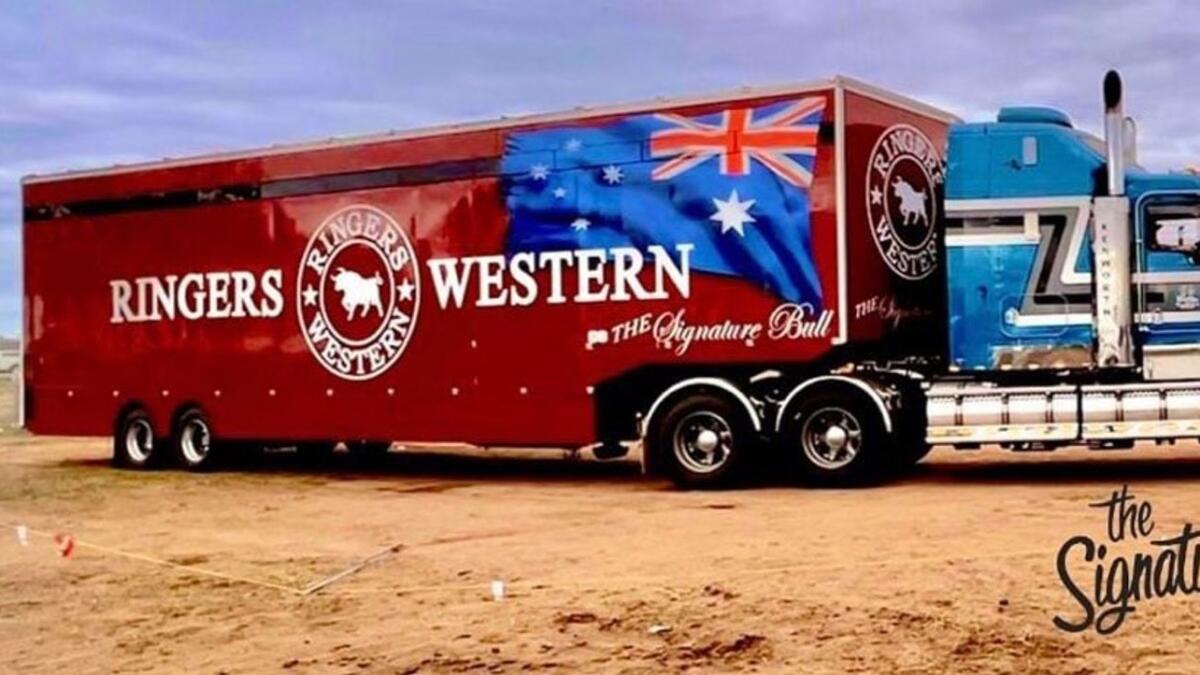 "The people of Dookie were excited they could stock up," Ms Briffa said.
"We've got everything from kids' wear to work shirts. A lot of the farmers like our work shirts and we offer a work shirt special. There is a huge variety of colours and sizes."
Ms Briffa operates The Signature Bull with her partner Darryl Wicks.
"We do grain hauling normally," she said.
"We've got four prime movers in the family. We live in Kilmore and when we start running out of stock I send my son back home in the ute to pick up some more boxes."
Previously the Kilmore family ran The Signature Bull on a part-time basis, but as of three weeks ago they've now got the kitted-out trailer permanently.
"Three weeks ago we picked it up for the first time. Victoria has never had it's own permanent Signature Bull. Previously the trailer was being used in NSW but they got a new trailer up there so we've got the old one."
The family will haul the clothing store to all corners of Victoria and southern NSW, chasing big agricultural events, rodeos and dropping into small towns in between.
After Dookie the store shifted parking spots to Nutrien Ag Solutions in Shepparton.
"We do the uniforms for Nutrien Ag so it gives them a chance to check out the clothing," Mr Wicks said.
"After two days in Shepparton we'll go on a 10-day break and then travel to the Mudgee Small Farms Field Days, then Narranderra and the Bendigo Sheep and Wool Show."
The Signature Bull is an Australian family-owned business which has a close partnership with Ringers Western to sell their clothing alongside other Aussie country clothing brands.
The new Victorian-based truck is expecting to add Akubra-style hats and children's boots soon to their travelling collection.