Stanhope enjoys a delayed birthday party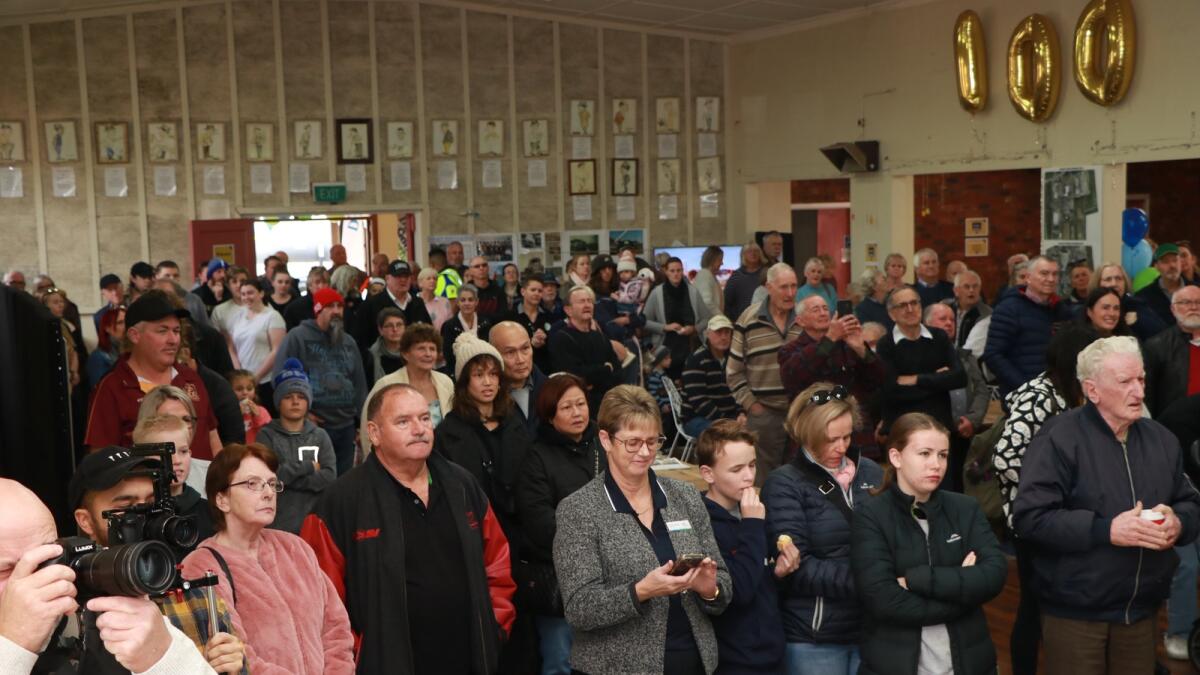 It was a year late but well worth the wait for the Stanhope community.
Hundreds of people turned out on Sunday, June 26, to celebrate the town's milk processing factory's 100th birthday, originally set down for 2021 but delayed due to COVID-19.
More than 300 people filled the Stanhope Community Hall to mark the event. The factory is currently owned by Fonterra and produces the Perfect Italiano mozzarella cheese, which finds its way onto pizzas all over the nation.
Fonterra turned the event into a party, with a band (Des and the Deserters), animal petting farm, free barbecue and coffee truck, face painting (and cow painting), and cheese tasting.
A historical display prompted recollections from factory stalwarts like Ian Cootes, who worked at the factory for more than 50 years, Jim Burrows (43 years) and George Gemmill (40 years).
Federal Member for Nicholls Sam Birrell said the day was an acknowledgement that great food processing companies like Fonterra can't run a world-class operation without the support of the community.
"We should reflect on the fact that this factory supplies Australia and the world with high quality, nutritious, value-added product," Mr Birrell said.
"If you are sitting down in Sydney and enjoying a pizza, chances are that mozzarella has come from Stanhope."
Fonterra's Australian managing director Rene Dedoncker said without the community, the farm suppliers and the amazing staff, the operation would not work.
"We are celebrating a story that made this possible. One hundred years is truly amazing," he said.
Mr Dedoncker invited everyone to participate in the factory tours, an opportunity which was taken up by more than 150 people.