Pre-selection panic: Ley faces first ever challenge for Farrer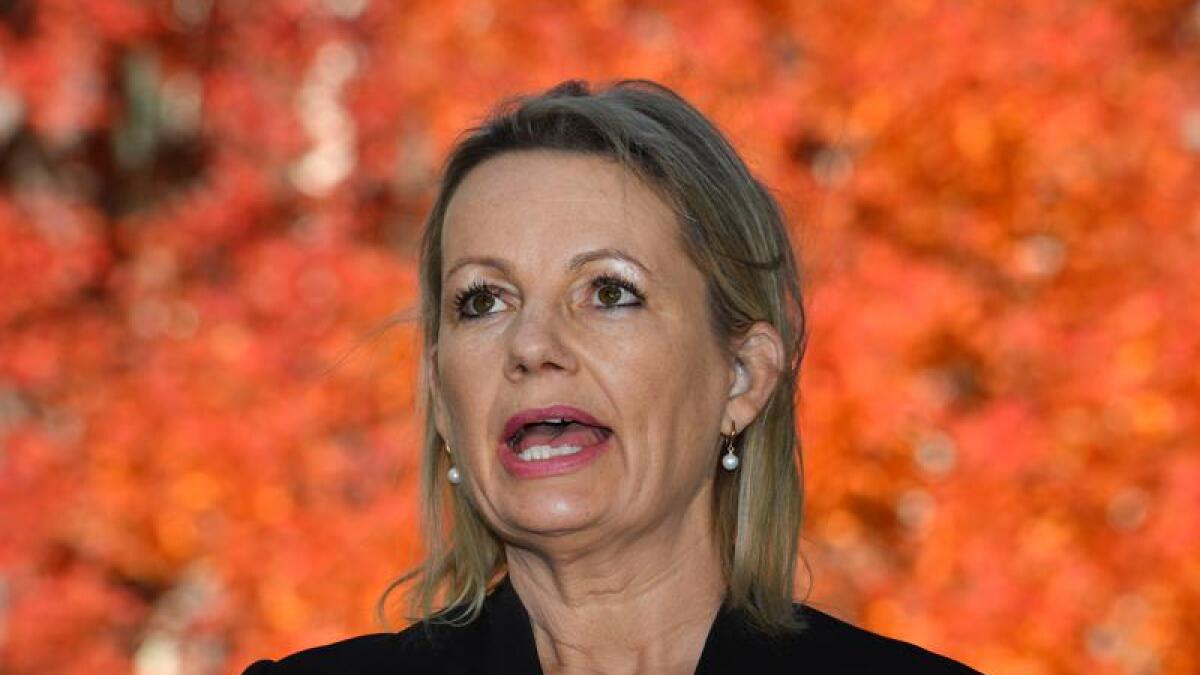 A pre-selection vote to determine whether Liberal Party members will endorse Member for Farrer Sussan Ley as their candidate for this year's election is expected to be held as early as next month.
Ms Ley is facing a challenge from Christian Ellis, who has moved to Deniliquin after previously working for Nationals Senator Matt Canavan and NSW Premier Dominic Perrottet (then a member of the NSW Legislative Assembly, prior to being chosen as premier).
Ms Ley has said she is determined to run for reelection, rebuffing the challenge.
Mr Ellis had previously not had the support of the Deniliquin branch, which twice rejected his membership, before accepting him in a vote on Saturday.ntsa
Ms Ley has held the seat of Farrer since 2001 and the likely pre-selection battle will be the first she has faced in her more than 20 years in the electorate.
The federal election is expected to be held in May, and a Liberal Party source told the Pastoral Times they believed the Farrer pre-selection was being stalled to "frustrate the process" and ensure Ms Ley is endorsed for the seat.
The Deniliquin branch of the Liberal Party was contacted for comment but were told Mr Ellis' acceptance was ''party business''.
Far-right sections of the Liberal Party have been accused of branch-stacking across the electorate, however the party is yet to address the allegations publicly.
Neither Ms Ley nor Mr Ellis can make comment on the pre-selection process while it is ongoing, under Liberal Party rules.
Many irrigators do not believe Ms Ley has fought hard enough to protect their water security during the development and implementation of the Murray-Darling Basin Plan, which has endangered her position in recent years.
District landholder and Liberal Party member Darcy Hare said there is a growing belief within a faction of the party that there needs to be a change of representation in Farrer.
He admitted he was considering putting himself forward for Liberal pre-selection at this election, before Mr Ellis announced his intentions.
Mr Hare has deferred to Mr Ellis' experience this year, but has not ruled out standing in the future.
''I think Christian has the best chance of anybody in the last 20 years (to win pre-selection over Sussan),'' Mr Hare said.
''Sussan Ley has been there a long time and has the party power behind her for the last nine years, but still the region is in decline.
''Even with 100 per cent of allocation we're only at about 80% of productive capacity compared to the 1990s.''
''If someone is willing to negotiate for the betterment of the region, that can only be a positive thing.
''She (Sussan) has had her turn, and for whatever reason she has not succeeded, despite her efforts. And we cannot take another 20 years of inaction.''
Ms Ley's office was contacted for comment on Mr Hare's statements, but declined to comment.
Ms Ley faced her biggest challenge since being elected from former Albury City mayor and independent Kevin Mack at the 2019 election, with a significant part of his Voices For Farrer campaign funded by disgruntled irrigators.
However, she was still able to comfortably win the seat with her strong Albury support base.
Mr Hare said based on the chatter, Mr Ellis could have the numbers to gain pre-selection.
But he said persistent rumours of intervention higher up could impede the process.
Media reports last year surrounding pre-selection suggested Prime Minister Scott Morrison would be prepared to use federal intervention powers to protect sitting members if required.
The same reports suggest ''powerbrokers'' would be working behind the scenes to try to pressure challengers to withdraw their nominations against sitting MPs.
Mr Hare, however, is adamant that ''new blood'' is required in Farrer.
''Christian would come with the normal conservative approach of a Liberal politician — including hopefully reducing taxes rather than increasing them, which would then allow small business to employ more people and drive our economy.
''The basis the party is founded on is what he (Christian) would stand for, but specific to our region I think he would be stronger on water," Mr Hare said.
Political climates across the rural seat range from more conservative rural districts to Ms Ley's more progressive home town of Albury.
With conservative factions backing Mr Ellis, sentiment suggests Ms Ley may still appeal to those more largely populated segments of the electorate.
''A safe seat is hard to crack, as we saw when Kevin Mack went against Sussan Ley as an independent last election, but if Christian could represent whatever everyone wants of a conservative politician plus water, he could do well,'' Mr Hare said.