Mathoura's famous mandarin stall welcomes lockdown-free winter
Every winter for 29 years, farmers Jennifer and Ian Fisher have sold home-grown mandarins to passing travellers on the Cobb Hwy.
This winter they are back to doing a roaring trade and the mandarins are sweet and ripe thanks to a mild summer, but the memory of last year makes the harvest bittersweet.
"Last year was our best crop ever, but we ended up taking a third off the trees," Mrs Fisher said.
"We had all the bridge closures, the lockdowns and the highways cut off.
"COVID affected a lot of people, not just us. At least we still had the truckers and tradies passing through and the tradies would stop for us."
Mrs Fisher said their farm's location on the Cobb Hwy, right at the 60km/h sign as traffic enters Mathoura, was the key to their success.
"My husband says we get people from Warrnambool to Weipa," she said.
"There are Tasmanians too. You can sit for 10 minutes and count 30 caravans."
The Fishers run their roadside stall for 12 weeks every year, staffing it from 9am to 5pm, seven days a week.
Mrs Fisher said their customers were the "highway people".
"It's the Deniliquin and Hay residents, it's all the Victorians going north, for these people it's become a part of their pilgrimage to stop at our stall."
"We've been doing it so long people know us. It's very easy for cars to swing in, they don't even need to turn the engine off. We can even get transport in here when it's dry."
Alongside the mandarins, the couple's roadside red gum cottage offers apples from Shepparton, honey from Toolamba, home-grown preserves and sponge cakes to order.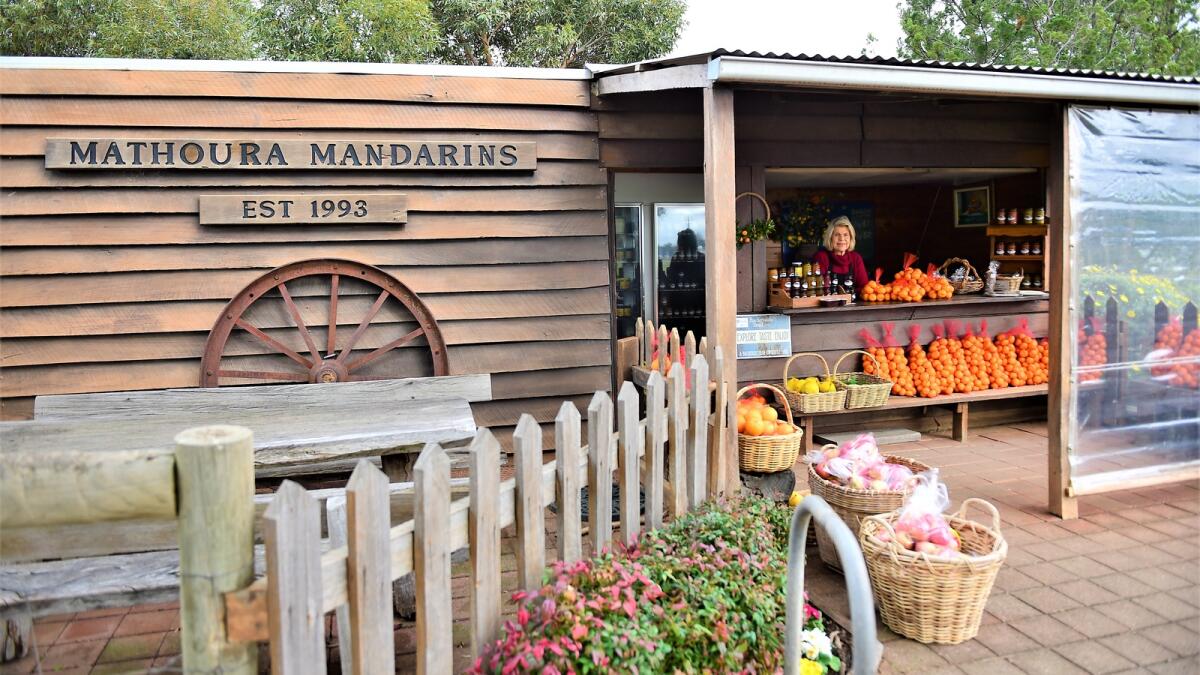 "I'm amazed we've reached the 29-year mark," Mrs Fisher said.
"Show me another small roadside business that's been running for 29 years.
"We've now reached the point where people who used to jump out of the cars as kids and run up to the counter are now bringing their own small children here."
Mrs Fisher said next year she might put a few balloons up for their 30th anniversary.