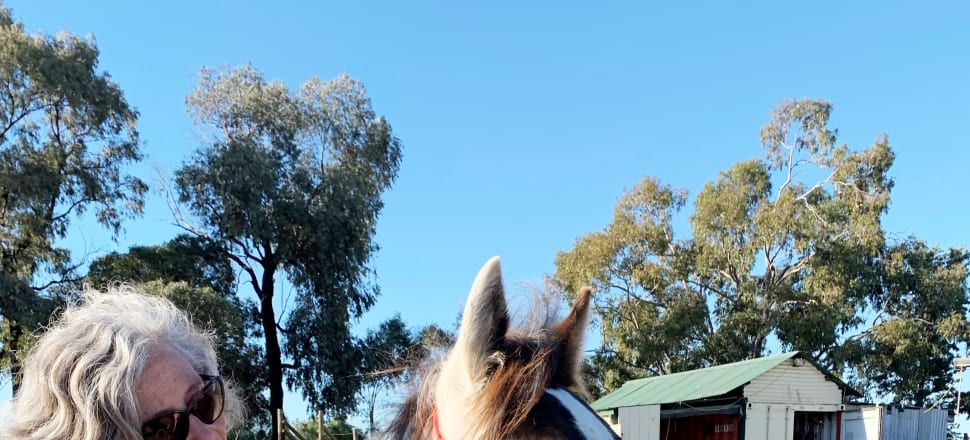 5370537724001
Hoofs2010 is celebrating a decade of saving and caring for wild horses, today.
It set out on June 10, 2010 to actively work along side stakeholders and government to ensure a positive management plan is designed to see wild horses remain a part of our world.
Founder Lynette Sutton said it was started "to step up and rescue brumbies at risk and prepare them for homes with like minded Australians".
"Our program promotes responsible horse management and non breeding programs while the equine world is in crisis," she said.
"My daughter Stephanie, who was 16 at the time, begged me to make a change to the outcome for horses removed from the bush after seeing Australian brumbies in the sales at Camden.
"Our first rescue was 15 youngins.
"Then we saved a group of five heavily pregnant mares who went on to birth five babies who, in time, were re-homed with liked minded Australians."
Mrs Sutton uses her passion to fuel her fight for the animals and the wellbeing of their species in Australia.
"I have a passion for our past and I am concerned by false media that profiles the wild horses as a negative impact on the environment.
"I am concerned at the waste of an Australian asset that has been mismanaged for the past 10 years I have been involved.
"Our work validates the very asset the government wishes to destroy. These things light a fire in my heart and soul and 10 years ago I pledged to try to make change."
Mrs Sutton believes if she continues on the path she's chosen, Hoofs2010 can enact real change.
"Our future plans are to continue lobbying for better management plans.
"I will liaise with government departments and build a working relationship whilst saving as many brumbies as we can from the slaughter option.
"We will continue to raise awareness whilst showcasing the quality of the Australian wild horses to the greater public in effect changing the image of feral waste.
"We have worked for the past years to collect and record DNA samples to send to Dr Gus Cothran at Texas University to be included in the World Wild Horses genetic database."
In order to achieve her goals, Mrs Sutton is calling for community support.
"There are many ways donations of fodder or funds help us to meet our goals. Operationally it helps cover insurance, transport, running of equipment media and other associated costs with animal care.
"The funds help us to facilitate a rescue of horses at risk, vet management, farriers, dentist and feed costs - all which do ad up quickly.
"There are so many ways you can help; join our Facebook page and share info with your friends and family, donate some time and volunteer at working bees, if you're a fodder grower send us some hay or feed, donate money or buy a raffle ticket or support one of our many fundraisers we have.
"You could also come for a visit to meet some of the wild horses. All donations over $2 are tax deductible. and for assurance all our reporting can be viewed on the ACNC.
"Let's make a significant change in the next ten years."
For more information visit https://www.facebook.com/Hoofs2010IncBrumbyAssociation/.