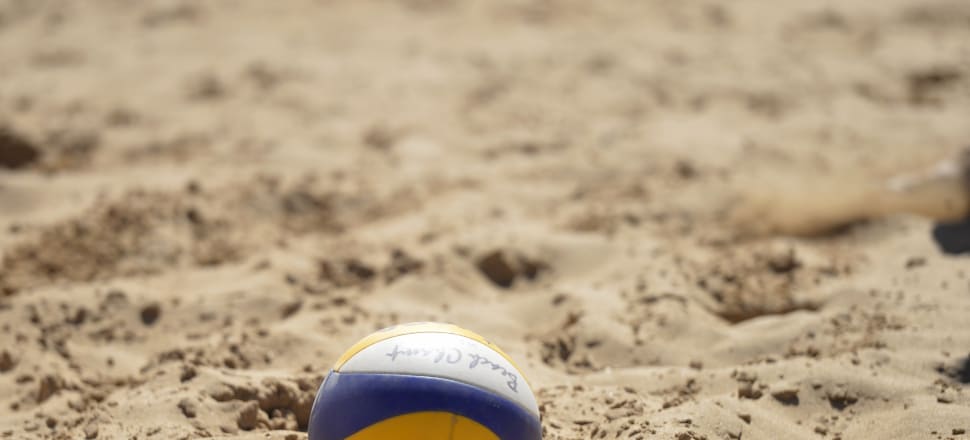 5370537724001
Sports tourism will be a major driver of the Berrigan Shire economy in 2020, with a number of large scale events to be hosted locally this year.
The first will be Volleyball Australia's Australian Beach Volleyball Tour, which will be based at Thompson's Beach in Cobram from January 25 to 27.
While held over the bridge, Berrigan Shire economic and industry development liaison Merran Socha said surrounding communities, and particularly Barooga, should benefit from the number of people attending the Triple Crown - Cobram Barooga Classic.
In May, the Vic/Tas/SA PGA Trainee Championship will be based at the Tocumwal Golf and Bowls Club.
In November Berrigan Shire will co-host the Tri-State Games which is expected to attract 300 disabled competitors, as well as the National Association of Left Handed Golfers Australia's 55th National Championships.
Mrs Socha said the shire's ability to host large-scale sporting events has been a key area of the 2019 to 2023 tourism strategy.
She said each event secured has the capacity to host hundreds of competitors, each travelling with friends, family, carers, coaches and support crews.
She said there is enormous potential for many of them to return to the area as holidaymakers in the future.
''The key focus has been on attracting larger sporting events, and we have succeeded in securing the Tri-State Games for two years, 2020 and 2021 (in conjunction with Cobram Barooga Business and Tourism Inc, Moira Shire, Barooga Sporties and Valley Sport.
''This event will attract more than 300 competitors to visit our towns and all around the region. We have seen at previous events that these competitors, many of who have Down Syndrome or Cerebral Palsy, not only travel with their families, but their carers too.
''And then you have coaches and judges as well.
''All of the different events will take place in different towns, so the reach of tourism for that period is vast.
''Given the nature of the tournament, we will have a huge accommodation boom that week with a lot of athletes needing disabled rooms throughout all the surrounding towns.''
Dates have not yet been confirmed for the Tri-State Games, but Mrs Socha said it is usually held in the first half of November.
She said events for each Tri-State Games are based on the venues available in the host region.
At this stage, swimming is expected to be hosted in Yarrawonga, an outdoor sports carnival at Barooga and an indoor sports carnival in Cobram.
''They are the most amazing games and we're very excited,'' Mrs Socha said.
''By hosting larger events like this, and on the back of a successful SEGRA conference hosted locally in 2019, we can create a platform for the members of our service and tourism industries to generate return visitors to the region.''
This month's volleyball competition is expected to attract some of the country's best competitors to the region.
Mrs Socha said the region is in good company as a host of the event, with the tour often played on famous beaches like Bondi.
''It is such a professional tour,'' she said.
''Cobram Barooga Business and Tourism Inc has been coordinating the event, and expect to have between four and six courts at Thompson's Beach.
''Play will be until at least 7pm on both the Saturday and Sunday, and is expected to continue until finals are completed on Monday.''
The Southern Riverina's golf courses are already renowned, and Mrs Socha said this year's golfing events can potentially reach out to new markets.
''With our tourism strategy focusing on bringing in big sporting events to the region, the quality of our golf courses really help with that,'' she said.
''This year, Tocumwal Golf Club will host the PGA Trainee Championships which will bring 120 players over the four day competition to the town.
''I can imagine that a lot of those competitors will want to get to know the golf course a little more, so they may stay for a longer prior.
''They will also be utilising our accommodation providers, which is great for our tourism sector.
''We also expect competitors for the National Association of Left Handed Golfers tournament will also choose to stay a little longer than just the four days of the tournament, and potentially visit other sites around the region.''
The Vic/Tas/SA PGA Trainee Championship will be held from May 5 to May 8, 2020.
The National Association of Left Handed Golfers Australia's 55th 2020 National Championships will also be hosted at the Tocumwal Golf and Bowling Club from November 16 to November 20.