Next generation takes the lead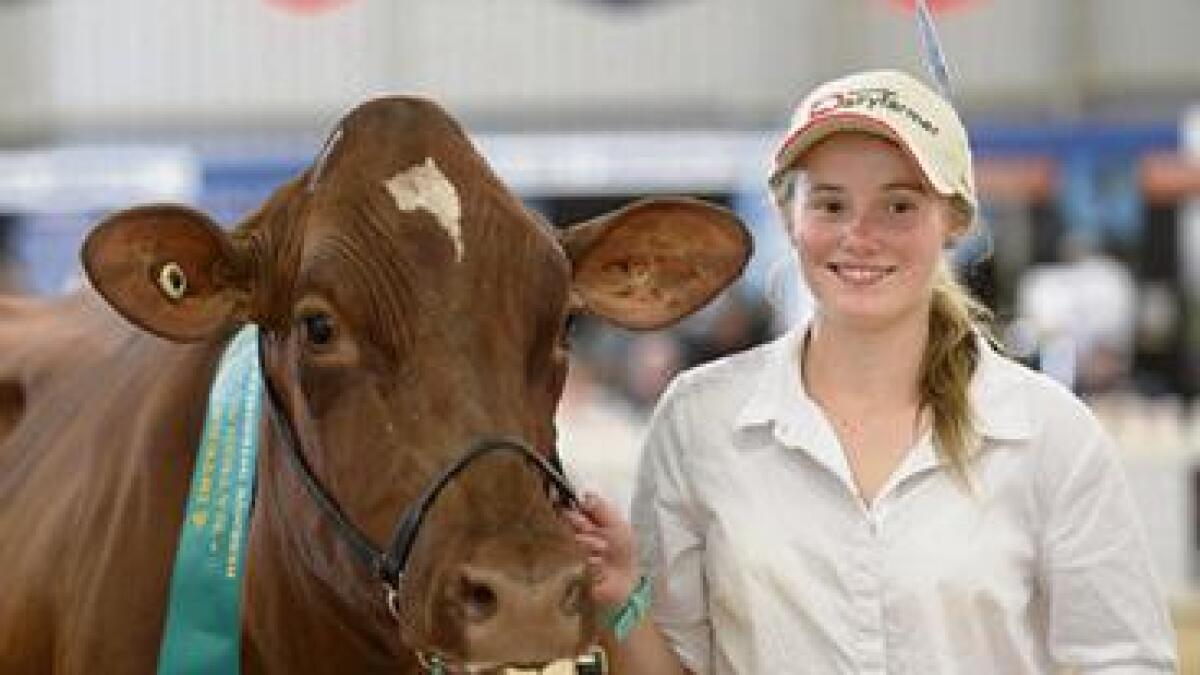 AS REGULARS at International Dairy Week, Girgarre's Hayes family has long been recognised for breeding prowess.
Awarded Premium Illawarra Breeder in 2018 and 2017, as well as 2017 Premium Exhibitor and Reserve Intermediate Champion, the family has set the bar high for this year's event.
Tony Hayes said these days it was his daughters Zoe and Taya that take the lead, having been attending the show since they were young.
"It's the girls running the show. I'm very proud," Mr Hayes said as he sat at the family's kitchen table.
"They just love doing it and I love watching them. I'll be there just thinking 'that's our girls'.
"It's very rewarding when you finally get to the top."
His daughters, who are now 20 and 18 years old, have been leading since they were six and competing for as long as they were allowed, and will take up to a dozen cows to dairy week this year.
IDW has brought plenty of success for the family, awarded Reserve Champion Cow at 2018's event with Llandovery Ja‐bob Stella, as well as winning the Pen of Three Females and four classes last year.
While he says you can never be certain how the event will go, Mr Hayes said they were hopeful of some success this year.
Llandovery Jacks Emerald 954 will take to the ring, fresh off a win at November's 2018 Victorian Red Cow On-Farm Challenge.
"We're looking pretty good," Mr Hayes said.
With another cow from the Joan lineage at IDW this year, Mr Hayes said he also had a "very special" two-year-old in-milk he hoped would shape up well for the event.
"I hope she comes up, you never know," he said.
Ultimately, the success at dairy week comes down to the whole family and Zoe and Taya's efforts in the lead-up and during the event.
"I'm just proud they're interested and they do a marvellous job," Mr Hayes said.
"It's a real family effort … it's challenging but also very rewarding."
Zoe and Taya both take naturally to leading and showing cows, according to Mr Hayes, who said it was a passion that ran in the family.
Growing up in the southern highlands, it was his mother that fostered Mr Hayes' love for red cows.
"She gave me the love for red cows and the girls are the same," he said.
"She never held me back from showing back when I was a teenager … She always encouraged me and kept it going.
"Nowadays the young ones accept each other no matter what breeds they have; a lot of people show two breeds now."
Although his passion lies with breeding the herd, Mr Hayes said ultimately it was all about growing the breed.
"I just love breeding good cows," he said.
"I'm not afraid to sell a good one to promote the breed.
"I get as much pleasure out of seeing a cow I've bred win it for someone else."