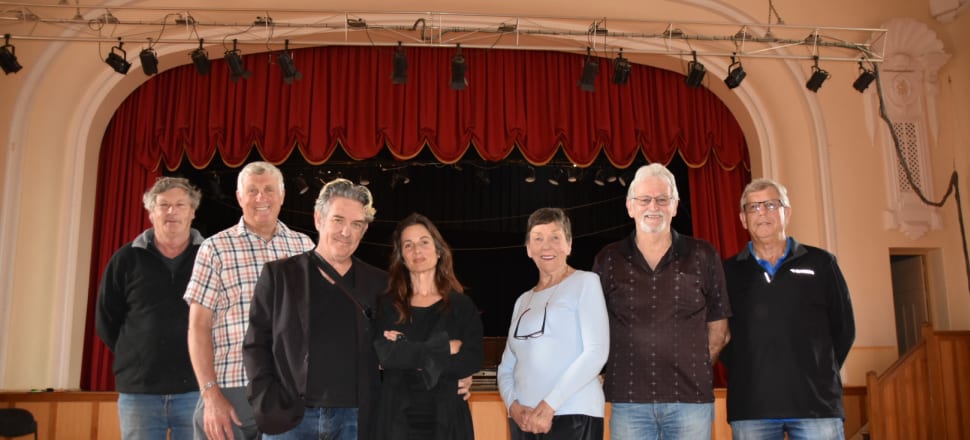 5370537724001
"You're in Yarrawonga and you'd think you were in London!" was the description of Yarrawonga Shire Hall by the writer of the play 'Marooned' to be staged in the hall on Saturday and Sunday, November 2 and 3.
Melbourne actors, Greg Caine, Rohana Hayes, Christopher Grant and Darcy Smith will star in the play which contains references to suicide and other mental issues.
It leaves the topic with less stigma, shame and silence, and more people talking.
The play's writer Michael Griffith and actor Rohana Hayes visited Yarrawonga Shire Hall on Monday with several local Rotarians, a sponsor of the stage production in Yarrawonga.
"When I walked in here, I had the breath taken out of me. It's absolutely outstanding," Michael told the Yarrawonga Chronicle.
"The size of the stage - you're in Yarrawonga and you'd think you were in London!"
Rohona was also most impressed. "It's amazing, quite incredible," she said. "I went up to the balcony. The history is still there." Michael added: "You can feel the history."
In its third season, Marooned has attracted good size audiences, including two recent shows at Southbank despite competing with events including the AFL grand-final.
"In our first season, there was a lawyer aged in his 60s who didn't want to speak to me before the show," Michael said.
"After the show, he wanted to know if we could get the show to Shepparton."
Before their Yarrawonga show, the four-person cast will stage two shows in mid-October for the Armed Forces in St Kilda. The feedback from Marooned has always been positive.
So take advantage of this wonderful, free opportunity to see this great play, which will be at 7.30pm on Saturday, November 2 and at 2.00pm on Sunday, November 3.
Doors will open one hour for light refreshments before each show starts. There are no bookings for this event but to guarantee a seat it is recommended you arrive early.