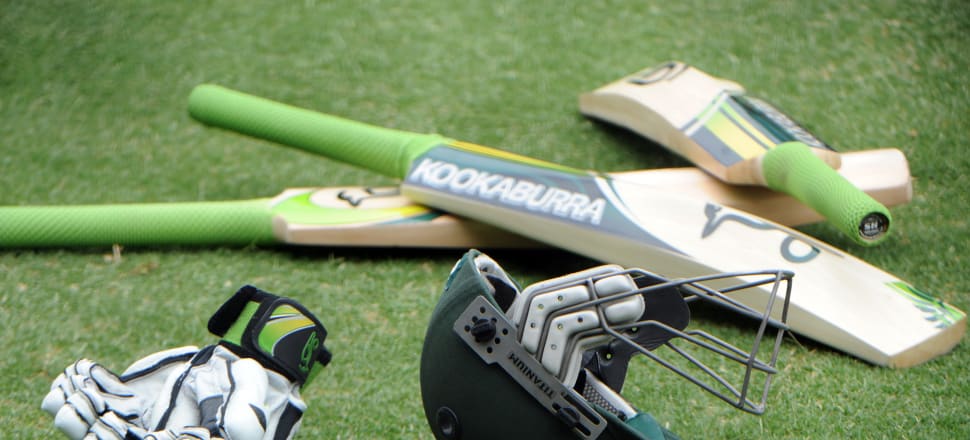 5370537724001
Jerilderie played host to Katamatite last Saturday and on winning the toss decided to bat first in the Division Two clash of the Murray Valley Cricket Association.
The home side got off to a great start, Alex A'vard making the most of his promotion to opener, swatting a quick-fire 33 runs which included six 'fours' and a towering 'six'.
Not so fortunate was Andy Neessen who came and went with the score only progressing one run.
Rory Knight was the next back into the pavilion, for 27 when Jerilderie's score was at 68.
Ollie Knight was looking good at the crease before playing all over one, to be out for 19 with the score on 87.
Luke Keating enjoyed his time at the crease with some lusty hitting, retiring on 53 which included seven 'fours' and a 'six'.
The father and son combination of Greg and Justin Lawton saw them making 17 and 12 runs respectively, although on this occasion Justin went in further up the batting order than his father.
Both were not out when Jerilderie's innings finished at 6/180.
The most successful bowler for the visitors was Connor Langshaw, who took 2/23 off his five overs.
Other bowlers to take a wicket were Christopher Hibberson (1/28 off five), Harry Paterson (1/17 off five), Steven Carr (1/16 off five), and Declan Cameron (1/8 off two).
Katamatite openers found the going tough against Jordan Anthony and Ben Browning, sending down nine overs between them while conceding a miserly 13 runs, with Browning picking up a wicket in the process.
Jerilderie tried all 11 players at the bowling crease, eight of them snaring a wicket, the only multiple wicket taker being Greg Lawton, who took 2/3 off three overs.
His son Justin only got 1/1 off his two overs, but he believes he was prevented from getting another wicket because he got one less over than his father, and so bragging rights in the Lawton household still remains undecided.
Jerilderie ran out eventual winners, Katamatite reaching 63 runs before Christopher Hibberson retired injured on 11, and the other Katamatite batsman to reach double figures being Stephan Cameron, not out on 14.
Next week Jerilderie travel to Scott Oval, Cobram.
For the record, and according to the Melbourne Truth - the name of which would suggest the veracity of the claim - the biggest 'six' achieved on the Jerilderie oval was in 1934 when a ball landed in a railway truck passing by, and was retrieved in the marshalling yards at Narrandera.
●●●●
Jerilderie travelled to Tocumwal this week in Under 12s action and were sent in to bat.
Logan and Evan got off to a solid start with Logan belting a big 'six' during his innings.
Darby batted with patience as well as Bobby and Jayden.
When the change of innings happened Jerilderie came out firing again with wickets to Bobby and Logan, while Kizzy bowled a good line.
There was a flurry of runs at the end of the Toc innings but it wasn't enough to catch the Jerilderie outfit who won in the end.
Jerilderie Bakery award went to Bobby Moore.