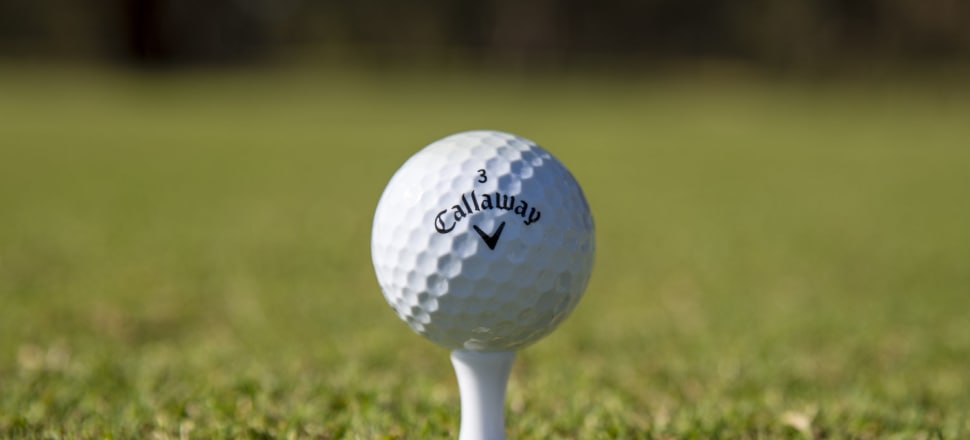 5370537724001
Finley
With hams again on offer there was a big turnout for the stableford medley competition on Wednesday.
Paul Pinnuck with 39 points was the Division One winner while Rand Wilson with 37 points took out Division Two.
Helen Wastle was NTP on the 13th and Paul Beaver claimed the 18th.
Ball competition winners were Andrew Harding (38), John Taylor (38), Grant Shaw (37), Mark O'Brien (36), Trevor McCaw (36), Bill Mansell (36) and Ray Healey (36).
After countback with 23 stableford points it was Peter Orro who was the winner of Thursday's nine hole competition.
Ball competition winners were Rand Wilson (23), Naldo Casanova (21) and Jon Munro (21).
A stableford medley event was played once again on Saturday.
Jon Munro carded 42 points to claim Division One with Deborah Pyke taking out Division Two by scoring 37 points.
NTP on the 18th was Rick Harris and on the 13th it was Deborah Pyke.
Balls went to Leo McNamara (37), Gay Henderson (37), Rand Wilson (36), Doug Smith (35) and Mick Taylor (35).
Norm Pyle, with a blistering 62 net, burnt up the course to take out the stroke medley event that was played on Sunday.
Ladies putting went to Sue Simpson with 27 putts and NTP on the 18th was of course Norm Pyle.
Balls went to Paul Pinnuck (71), Colin McNamara (72), Barry Fahey (72) and Janet Delmenico (73).
Bill Judd picked up a NAGA trophy.
Competition golf is scheduled today, Saturday and Sunday.
The nine holes competition will be held tomorrow afternoon, with the course open for social play any time.
Tocumwal
The ladies played gentsomes with a shot gun start on Tuesday last week.
The day was won by the team of Vicki Kelly, Elizabeth Muir, Elizabeth Quik and Kaye Penman with 104 points following a countback.
In second place was Claire Perston, Bev Richard, Linda Forsyth and Nannette Mullins also with 104 points.
NTPs went to Lynne Parry 2nd, Bette Bowes 8th, Elizabeth Muir Pro Pin $54.
The club had 107 men playing stableford from the blue markers on Sunday last week.
Division One was won by Stephen Piggott with 38 points, on countback from Brian Morgan.
Kevin Waller took out the Division Two victory with 40 points, followed by Neville Smith with 39.
Peter Quirk was the Division Three winner with 37 points, surviving a countback from Bennie Benbow.
Division Four went to John Scrandrett with 39 points, runner-up was Desmond Kucks on 37.
Men's Gold winner was Allan Penny on 38 points and runner-up was Graeme Sharp.
NTPs went to Rod Medland 14th, Michael Cooper 2nd, Peter Quirk pro pin $110.
Mixed Irish Fourball was played on Saturday, with the winning team being Alan Leggate, Pauline Wilson, Julie Penny and Allan Penny on 118 points.
Runners-up were Phil Dungan, Dianne Dungan, Jeff Innes and Sue Davies with 115 points.
NTPs on the 2nd went to Shane Halloran and Pam Richardson while NTPs on 18th went to Malcolm Hart and Bev Richard.
A group of 10 ladies and 70 men played par on Sunday.
Kerri McKenna was the ladies winner with 2-up.
NTP went to Noelene Duncomb 2nd.
Men's Division One was won by Hugo Jankov with 3-up on countback from Geoffrey Quick.
Ian Cameron was the Division Two winner with 5-up on countback from Ronald Huy.
A countback was also needed in Division Three with Owen Graham declared the winner ahead of Chris Garnaut, with both golfers finishing 2-up.
NTPs went to Phillip Lovelace 2nd, Ross Clark 17th.
Men's Gold winner was Graeme Sharp with 4-up.
Berrigan
The winner of Friday's nine hole stroke event was Barry Browne 42-10-32 with runner-up going to Gail Browne 41-5-36.
Joe Nicholls was the ball winner with 48-11-37.
Barry Browne also won the putting with 12 putts.
Saturday's stroke winner was Neil Graham with a score of 45-12.5-32.5 and runner-up was Chris Cameron 38-5-33.
Gail Browne was the ball winner following her score of 39-5-34 and putting was won by Maria McDonnell with 13 putts.
Sunday's 18 hole stroke event was won by Chris Cameron with an impressive 77-9-68.
Runner-up was Joe Nicholls 92-23-69.
Maria McDonnell won the putting with 27 putts and ball winners were Norm Coleman 81-10-71 and Neil Graham 96-25-71.
Two-person ambrose will be played on Sunday.
The day will have an 8.30am tee-off. Please organise your own partner.
The staff and volunteers of the Berrigan Community Club wish everyone a happy and safe Christmas and new year and look forward to seeing more golfers playing.