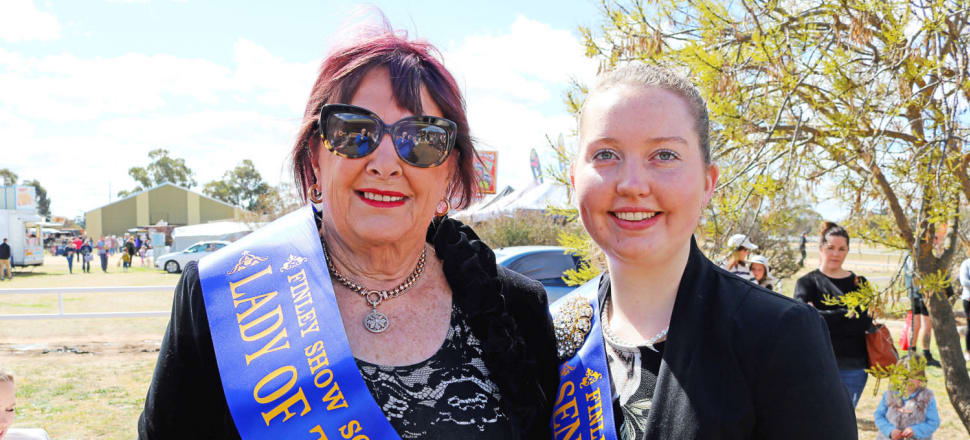 5370537724001
Floral dresses, skirts and short sleeved shirts was the fashion of the day for those participating in the Miss and Mater judging competitions.
The youngsters took advantage of the delightful weather and were able to happily mark the first day of spring.
Once the young ones had finished parading for the crowds, it was time for the adults to have a go in the Lady of the Day and Father of the Day categories.
These were won by Margaret Baldwin and Craig Matheson respectively.
Other results are as follows:
Miss Tiny Tot – Chelsea Kennedy, 1; Emma Watkins & Cassandra Dundon, 2; Eva Haley, 3.
Master Tiny Tot – Jude Haley, 1; Elijah Tooke, 2; Jackson Pyle, 3.
Junior Miss Spring – Chelsea Hehir, 1; Madelynn Price, 2.
Junior Master Spring – Jaidyn White, 1; Jackson Tooke, 2.
Miss Spring – Ally Stillard, 1; Imogen Nash, 2; Dakota Pyle, 3.
Master Spring – Reuben Haley, 1; Robert Miaoudis, 2; Kade Pyle, 3.
Miss Teen – Harmonie Tidcombe, 1; Tamzin Bell, 2; Billie Matheson, 3.