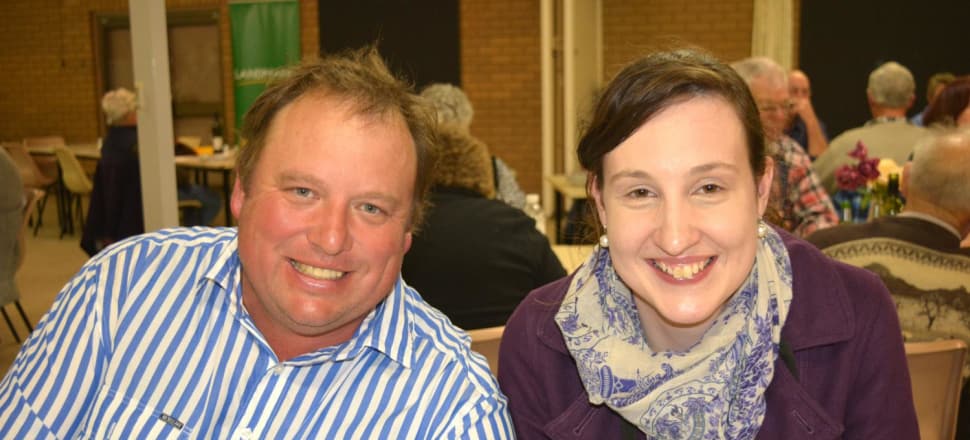 5370537724001
John Perry was toast of the Finley Show Society's third annual Finley Sheep Dog Trials, winning the open competition with his dog Boco Raffa.
Fellow visiting competitor Brad Clarke claimed the second most coveted trophy, the farmers' section, with his dog Hazel.
Finley's only representative in the non-farmers' category was David Webb.
As he predicted before the competition began, others were too strong.
There were a total of 45 triallers who competed in all categories from Thursday to Monday, with 200 dogs between them.
Competition was so fierce, the entrants continued to battle on through Friday's downpour.
Finley Show Society president Matt Mueller said it was the biggest year for the event.
''For an event like this to draw a lot of people to Finley is fantastic,'' he said.
''With everyone together over the five days, you start to see friendships made and rekindled.
''People have already come up to us saying how much they love this event and how they can't wait to come back next year.
''The volunteers over the long weekend have been superb; they put in so much effort to ensure the event runs smoothly.
''It's great to be involved in bringing another event to Finley, all the businesses benefited greatly as all the visitors shopped and dined while here.
''This is the biggest event for the Show Society outside the annual show in September, and we want it to grow into something much larger.''
The Finley Show Society volunteers either cooked lunch and snacks throughout the entire event or helped behind the scenes.
On Sunday the society served up a hearty dinner for the triallers, appropriately roast lamb.
Competitors had some special spectators this year, with children from Biralee Preschool watching on Friday morning.
They were treated to running commentary from one of the triallers.
Results:
Encourage section – Sarah Sydrich with Wattleview Pip, 50 points, 1; Marion Whalen with Windeyer Ella, 15pts, 2; Kyleigh Victory with Wynella Bandsaw, 7pts, 3.
Novice section – Brett Smith with Cooks Jake, 86+90pts, 1; Paul Darmody with Wynella Maverick, 88+79pts, 2; Laurie Slater with Annaway Digger, 86+79pts, 3.
Improver section – John Perry with Boco Appache, 61+73pts, 1; Russell Carney with Rock Barton Kip, 67+40pts, 2; Paul O'Kane with Coshie Goldie, 66+23pts, 3.
Open section – John Perry with Boco Raffa, 88+85pts, 1; Mick Hudson with MGH Jess, 87+73pts, 2; Jim Luce with Wondara Ross, 87+40pts, 3.
Farmers section – Brad Clarke with Hazel, 83pts, 1; Nick Gray with Ned, 70pts, 2; Tilly McDonald with Joker, 46pts, 3.