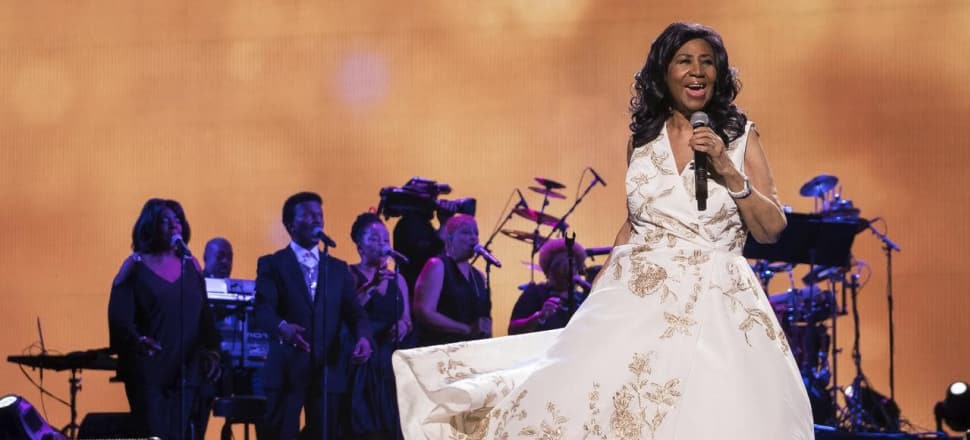 5370537724001
WHAT THEY SAID ABOUT ARETHA FRANKLIN:
- "She helped us feel more connected to each other, more hopeful, more human. And sometimes she helped us just forget about everything else and dance." - Barack Obama and Michelle Obama, in a statement.
- "The most consistent voice in music for 60 years has been Aretha Franklin's voice... The world of music has lost a bit of its soul." - Jesse Jackson, in an Associated Press interview.
- "It's a sad day but what a glorious lady. Her voice says it all!" - Keith Richards, via Instagram.
- "The power of your voice in music and in civil rights blew open the door for me and so many others. You were my inspiration, my mentor and my friend." - Mariah Carey, via Twitter.
- "What a life. What a legacy! So much love, respect and gratitude. R.I.P." - Carole King, via Twitter.
- "She is now in the pantheon of God's greats, in the bosom of family." - Whoopi Goldberg, via Twitter.
-"Her voice; her presence; her style. No one did it better. Truly the Queen of Soul. I will miss you!" - Lionel Richie, in a statement.
-"The loss of Aretha Franklin is a blow for everybody who loves real music: Music from the heart, the soul and the Church. - Elton John, via Instagram.
- "We have lost another legend from the civil rights era." - Dr. Bernice A. King, in a statement.
- "She was a great woman, with a wonderful gift from God, her voice. She will be missed!" - Donald Trump, via Twitter.
- "Let's all take a moment to give thanks for the beautiful life of Aretha Franklin, the Queen of our souls, who inspired us all for many, many years." - Paul McCartney, via Twitter.
- "This morning my longest friend in this world went home to be with our father. I will miss her so much but I know she's at peace." - Smokey Robinson.
- "I'm one of the lucky ones to have seen Aretha perform in the very beginning of her career. She was amazing then and just became greater through the years. Talk about R.E.S.P.E.C.T., we have it for you, Aretha. You will never be forgotten." - Dolly Parton, on Twitter.
- "I can't remember a day of my life without Aretha Franklin's voice and music filling up my heart with so much joy and sadness. Absolutely heartbroken she's gone, what a woman. Thank you for everything, the melodies and the movements." - Adele, via Instagram.
- "No matter how many great singers and voices there will always be 1 Queen." - Oprah Winfrey, via Instagram.