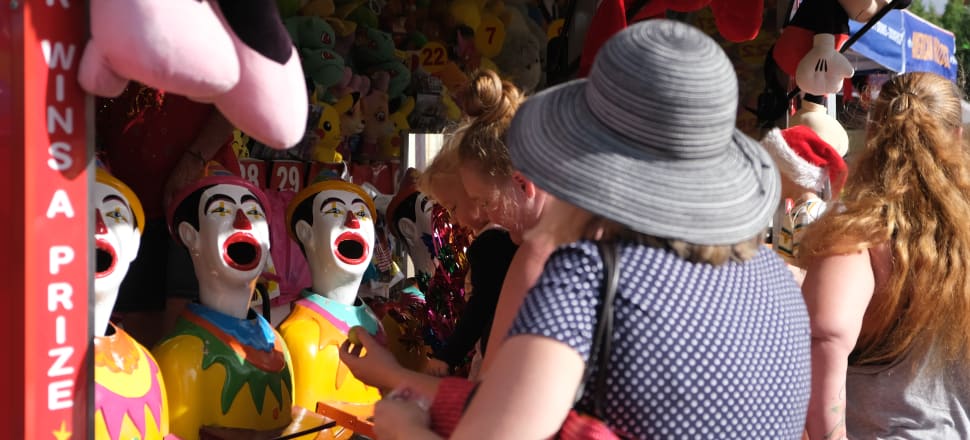 5370537724001
The atmosphere was buzzing on Sanger Street for the 2019 Corowa Christmas Festival on Friday night.
From the local bands, school choirs singing carols, a visit from Santa and kids' entertainment to the range of different food and drink stalls available, it's no wonder this year's event drew a huge buoyant crowd eager to immerse themselves in the Christmas spirit.
Kay Bratt of the Corowa Events committee told The Free Press the festival, now into its fifth annual year, has cemented itself as a calendar event for the local community which is resulting in bigger crowds each year.
"Last year we had over 3,000 people attend and although I don't have the official number, the crowd on Friday looked like it was well above the previous mark," she said.
"I think now that the event has been running for a while, were starting to see it become more of a tradition and families are marking it on their calendars each year.
"The feedback from the night was that this was the best one yet which was fantastic to hear."
The night was MC'd by Steve Bowen who welcomed primary school students from Corowa, Wahgunyah and Lowesdale on to the main stage to perform carols and dances, as well as local bands who provided great ambience.
The dunk tank returned again this year with many lining up to seek retribution on CDHBU's very own Paul Phibbs and Manager of Waldron's Fresh on River, Craig Waldron.
The committee team has been working and meeting together every week for three months to organise and make the necessary phone calls to make the night happen, and Ms Bratt couldn't overstate how important it was for everyone to pull their weight.
"The contributions from all local businesses, individuals and schools that had an input in this year's Sanger Street Christmas festival are greatly appreciated," she said.
"We're only a small committee of 10 volunteers, so if it wasn't for the whole community pulling together and helping out the festival wouldn't be able to go ahead."
Ms Bratt said Corowa Event is now welcoming "new blood" on board the committee to bring a fresh approach to next year's event and to ensure the Corowa Christmas Festival continues long into the future.
If you would like to get involved, send an email to hello@corowachamber.net